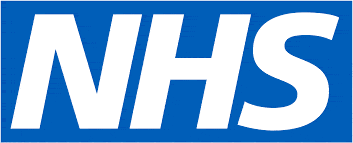 Consultant in Rheumatology - National Health Service
Worcestershire, MID WR51DD
Job Reference: 365-A-20-128541
Employer:

Department:

Rheumatology

Location:

Worcestershire

Salary:

£79,860 - £107,668
---
Our purpose is simple - Putting Patients First. We are looking for exceptional colleagues who can help us achieve this.
We're a large organisation, providing acute services from the Alexandra Hospital (Redditch), Kidderminster Hospital and Treatment Centre and Worcestershire Royal Hospital (Worcester) to a population of over 575,000 people in Worcestershire, as well as caring for patients from surrounding counties and further afield. We also manage a Surgery ward at Evesham Community Hospital.
Our workforce is nearly 6,000 strong, and our caring staff are recognised as providing good and outstanding patient-centred care. You could be one of them.
We are committed to recruiting the best people to work with us to achieve our Vision - working in partnership to provide the best healthcare for our communities, leading and supporting our teams to move 4ward. Our 4ward behaviours, which we ask all staff to demonstrate, underpin our everyday work and remain firmly at the heart of all we do.
It's an exciting time to join the Trust. In partnership with staff, patients and partners, we are developing of our Clinical Services Strategy which will outline how our services will be organised effectively across our sites into the future. Our Clinical Services Strategy will build on the improvements already put in place in recent years, following the Future of Acute Hospital Services in Worcestershire review which has seen improved outcomes in a number of areas, including maternity and children's services.
Our objectives are simple:
Best services for local people

Best experience of care and best outcomes for our patients

Best use of resources

Best people.
If you can help us to achieve these; if your vision matches our vision; and you believe in Putting Patients First, we would love to hear from you!
In return, we commit to investing in our staff to ensure that we retain and develop the right people, with the right skills, who care about and take pride in, putting patients first.
---
CONSULTANT RHEUMATOLOGIST
Worcestershire Acute Hospitals NHS Trust
Applications are invited for substantive consultant post to join our countywide Rheumatology team. The posts will consolidate our multidisciplinary team that work effectively to provide a "Hub and Spoke" model across the County. Facilities at our base hospital, Worcestershire Royal Hospital, include specialist physiotherapy (including musculoskeletal ultrasound), occupational therapy, a large hydrotherapy pool, the Rheumatology Day Case Unit, and access to in-patient beds for acute admissions. Therapy support services are also available at the Kidderminster Treatment Centre and the Alexandra Hospital in Redditch.
This is an exciting time as we re-think service delivery post Covid and expand collaboration with our health economy partners. There are opportunities for developing outreach services at alternative community hospitals and specialist services including links with our Renal, Dermatology and Orthopaedic colleagues. There are excellent prospects for personal development and the post holder will be encouraged to develop their clinical interests, with particular opportunities in research and medical education. There is no GIM or on call commitment with these posts.
The existing multidisciplinary team includes 6 Consultant Rheumatologists (including the post being advertised) with dedicated supporting Specialist Nurses, pharmacist and physiotherapist. The Department supports undergraduate medical student teaching from the University of Birmingham, as well as the West Midlands Specialist Training Scheme for Rheumatology. We are active in research, and have developed links with the local CLRN and the University of Worcester. The department is also engaged with training in the innovative Physicians Associate MSc Course at the University of Worcester and support for the development of the new Three Counties Medical School.
These are 10 PA full time posts however, we are happy to consider applications for more or less than full time work/ flexible job plans. Applicants must have full GMC Registration and be on the specialist register for Rheumatology or be within six months of proposed CCT date.
For more information, to arrange a visit, or to discuss any aspect of this post, please contact Professor Ashok Rai, Clinical Director for Rheumatology on 01562 826353/ext: 53720, or Dr. Caroline Cardy on 01905 763333/ext: 33470 or Dr Adrian Farrell on 01905 763333/ext: 33435.
---
Important information about your application
**** Please be aware that job adverts may close before the published closing date, if we have a high volume of applications, so we recommend getting your application in as quickly as possible. ****
You must fulfil all of the essential criteria in the person specification
References from current and previous employers must cover at least three years
Due to the large number of applications we receive, only shortlisted candidates will be contacted
All correspondence will be sent through NHS Jobs, so please check NHS jobs and your email account regularly
If you have not been contacted within four weeks of the closing date, please assume you have not been shortlisted on this occasion
By accepting a position within our Trust you agree that the Occupational Health Department can access your occupational health records from your current or previous employer in order to check the status of your inoculations and screening tests. This is an automated process and the information will only be used for these purposes prior to your taking up the position with us.
Worcestershire Acute Hospitals NHS Trust is an equal opportunities employer and supports flexible working. We offer excellent learning and development opportunities, career progression, and are part of the NHS pension scheme. All of our sites are completely smokefree.
Follow the recruitment team on Twitter for the latest nursing opportunities @worcsacutejobs
79,860.00 - 107,668.00 per year