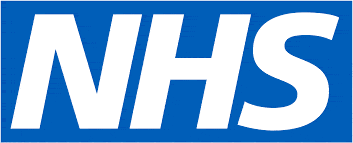 Consultant Anaesthetist with an interest in Critical Care - National Health Service
GGH and PPH cover, WA SA312AF
Job Reference: 100-MED-GGH-076-B
Employer:

Department:

Anaesthetics

Location:

GGH and PPH cover, Carmarthen

Salary:

£79,957 – £103,806 per annum
---
Our Hywel Dda values reflect who we are and how we behave. We continuously work together to be the best we can be as we strive to develop and deliver excellent services, putting people at the heart of everything we do. Throughout our recruitment process you will be asked to think about how you would demonstrate these values in the way that you work with us.
The Health Board has a clear duty of care to protect its employees' health and safety at work and this includes understanding if they are at extra risk due to the Covid-19 virus. Conditional offers of employment for all vacancies are subject to a COVID19 risk assessment for your own health, safety and wellbeing. The risk assessment will take place during your pre-employment Occupational Health checks. You are encouraged to consider whether you are a higher risk of developing more serious symptoms if you come in contact with the Covid-19 virus prior to submitting your application.
To keep up to date with our latest recruitment activity follow us on Facebook (Swyddi Hywel Dda Jobs), LinkedIn or on Twitter @SwyddiHDdaJobs

Hywel Dda University Health Board reserve the right to close vacancies after 24 hours if a large number of suitable applications are received. We encourage early applications to ensure consideration for a post.
---
We are seeking to appoint an enthusiastic motivated Consultant Anaesthetist to support Anaesthetic provision across Critical Care and Theatres at Glangwili and Prince Philip General Hospitals in Carmarthenshire. The role will work across Critical Care and Theatre locations, and does include an on-call commitment.
You will require a specialist interest in intensive care medicine to join our enthusiastic team in the delivery high quality Critical Care to the population of Carmarthenshire. We have a clear mission to provide a first class health service, with high quality patient care and experience at the centre of our vision. As such team members play a key role in the shaping and development of Anaesthetic and Critical Care services across the Health Board.
The Health Board is fully committed to supporting a healthy work-life balance, supporting opportunities for career progression and professional development. Training & Education including a successful Consultant Development & Mentoring scheme aimed at developing you as a senior leader to enable you to effectively contribute to Hywel Dda and its future direction. The Health Board is responsible for Medical Appraisal & Revalidation for over 800 doctors.
Hywel Dda University Health Board is one of seven Health Boards in Wales serving a population of circa 389,000 with over 9,500 staff. It is an integrated health body, ensuring the delivery of high quality primary, community, mental health and secondary care services, and it is responsible for the health and wellbeing of people across Carmarthenshire, Ceredigion and Pembrokeshire. It also provides a range of services for people living in south Gwynedd and Powys. Integrated health boards are a key first step in creating a world class NHS in Wales. Primary care and community services are delivered through: 55 GP practices, 51 Dental practices, 100 Community pharmacies, 52 Optometry premises, 8 Community hospitals, 11 Health centres.
Glangwili and Prince Philip are both vibrant NHS district general hospitals. Situated in the heart of one of the most beautiful regions of the UK and surrounded by stunning coast-line and a national park. The hospitals, whilst having unique identities, favour a relaxed but efficient atmosphere with a friendly, welcoming and diverse community of local and international staff. Knowledge of the Welsh language is not necessary to work in this region of Wales.
You will enjoy excellent conditions of employment, whilst building your future in one of the best locations in the UK. West Wales is beautiful, sharing rugged coastlines with misty mountains. Outdoor sports are easy to pursue, whilst the amenities of urban centres such as Swansea and Cardiff are not too far away. The pace of life can be fast or slow, with a diverse range of people sharing an envious work-life balance across the region, with excellent quality schools, and reasonable property prices contribute to low living costs and high quality of life. Heavy road traffic is rare and there are excellent road and rail connections to the city hubs and airports of Cardiff, Manchester and London
• Commitment awards every 3 years once salary scale maximum is reached (additional £3,336 - £26,671 per annum)
• Up to 30% non-clinical work (SPA) per week within job plan
• Relocation package of up to £8000
• One month's free hospital single accommodation on entry to the UK
• Consultant Development Programme and Mentorship Scheme
• NHS Discount / Staff Benefits Scheme
• Pension – the NHS offers one of the UK's best pension schemes
• Employee Health & Wellbeing Service

You are invited to visit us to explore this exciting opportunity. International candidates are welcome to apply. Please contact Dr Mike Martin, Consultant Anaesthetist and HB lead for Critical Care for further information.

Please ensure that you read the person specification carefully and that you meet all the essential criteria prior to applying. We encourage pre-interview visits.
For further details / informal visits contact:
Dr Michael Martin - Consultant Anaesthetist and HB Lead for Critical Care
email: Michael.Martin@wales.nhs.uk
---
Hywel Dda University Health Board operates a bilingual policy / Mae Bwrdd Iechyd Prifysgol Hywel Dda yn gweithredu polisi dwyieithog.
'All applicants are invited to apply in Welsh, any application submitted in Welsh will not be treated less favourably than an application made in English'.
'Gwahoddir ymgeiswyr i wneud cais yn Gymraeg, ni fydd unrhyw gais a gyflwynir drwy gyfrwng y Gymraeg yn cael ei drin yn llai ffafriol na cheisiadau a wneir yn y Saesneg'.
By submitting your application to NHS Jobs/Trac, you are giving your consent for elements of your application data to to be transferred to the NHS Electronic Staff Record (ESR) and other secure, internal NHS Workforce systems in order to support and manage your recruitment and employment within your employing organisation; to be used by Recruitment for purposes of checking your Professional Registration online (where applicable).
These processes are in line with Fair and Lawful processing in line with current Data Protection Legislation especially those in relation to your personal or sensitive personal data (sensitive personal data is defined as any declared physical or mental health conditions, racial or ethnic origin, sexual orientation, trade union membership, political opinion, religious beliefs). As an organisation, we ensure that the legislation defining confidentiality is observed such as use of data for specific, defined purposes, and use of data that is relevant and not excessive whilst practicing data accuracy and security of all held personal identifiable information (PII).
If you are successfully appointed, by completing the application form you authorise the UHB to obtain any previous NHS service details including all electronically held sickness information, via the Inter Authority Transfer process on the national Electronic Staff Record (ESR).
79,957.00 - 103,806.00 per year