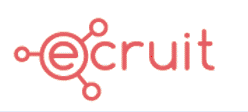 Construction Contract Manager - DG Partnership
Woolwich, London SE185PH
Construction Contract Manager – Competitive Salary – based in Woolwich, London
The Role
Infallible Systems are looking for an experienced Construction Contract Manager  preferably with some estimating experience with a  roofing back ground, to projects range from one-day quick mobilisation up to £500k  longer term contracts. One of the company's main strengths is its ability to react quickly where required, as a senior member of a small team, you will always need to maintain a focus on flexibility and commercial awareness. There will be times when there is an additional need for some assistance with estimating so some experience in this area would be advantageous.
As jobs will be run from start to finish, from estimator hand over to final account preparation, all aspects need to be covered, including RAMS, checking orders, logistics, H&S on site, site meetings, application preparation etc. This is therefore a challenging but rewarding role within construction in which the successful candidate will be given the responsibility and opportunity to grow professionally.
The key responsibilities of a Construction Contract Manager include, but are not limited to:
•Taking the lead in managing contracts and establishing a strong relationship with internal and external stakeholders
•Controlling all aspects of the job including RAMS, checking orders, logistics, H&S on site, site meetings, application preparation etc.
•Being commercially aware in all aspects of the role, applying this knowledge throughout the project lifecycle to increase client satisfaction
•Any other duties as reasonably required of you

The Company
Infallible Systems Ltd is a roofing contractor based in Woolwich, London, from where it has been operating for over 30 years. With origins in mastic asphalt, it still maintains the craftsmanship with experienced operatives and by sponsoring apprentices into this craft. The many and varied uses of this product can be seen in more detail in applications including the Paco Patch system for setting ironwork.
Developing from mastic asphalt roofing, the last 20 years have been spent adding to the roofing portfolio with new and innovative systems to cover all roofing issues from repairs to renewals and can offer a full range of tried and tested roofing solutions including liquids, hotmelt, coldmelt and felt. Pride is taken in the service offered, delivering and carrying out quality works with experienced staff.
The Person
The key skills and qualities of a Construction Contract Manager:
•Experience in managing multiple smaller projects and ensuring client satisfaction
•Good leadership skills with the ability to lead, organise and delegate on multiple aspects of a project, from the planning stage to implementation to completion
•Excellent communication and interpersonal skills, able to build and maintain fruitful relationships with internal and external stakeholders
•Organised, efficient, professional and great attention to detail and time-management skills
•SMSTS, CSCS and a UK driving licence are minimum requirements for this role

This is an excellent opportunity for working with a small team, providing fantastic long-term career prospects. If you are keen on joining this exciting, forward thinking company and taking the next step, then please click the apply now button to find out more.