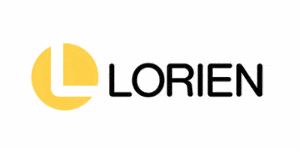 Compliance Officer (Controls Framework) - Lorien Resourcing Limited
London, London

Compliance Officer (Controls Framework)

We are currently recruiting a Compliance Officer to join the team in Paddington on an initial contract running until March 2020. The role of Compliance manager (Controls framework) is composed of two main parts. Firstly governance and standardisation of control and secondly simplification of Vodafone's control environment.

Key accountabilities and decision ownership:

Working with Group subject matter experts to design controls which are effective.
Managing control governance - ensuring that only the most important controls enter Vodafone's mandatory control framework.
Running continuous control improvement programmes designed to automate or centralise.
Setting the minimum standards for how assurance is to be carried out within Vodafone's three assurance pillars.
Core competencies, knowledge and experience:
In-depth experience of designing and implementing controls
Experience of designing and implementing methods for assuring controls
Experience of leading control automation or centralisation projects
Ability to understand multiple risk areas e.g. Legal controls, IT controls and finance controls
Strong interpersonal & communication skills, ability to interact with senior management
Be output focused and able to work autonomously without day-to-day supervision

If you have any interest please do get in touch via Email, you can reach me on

We are an equal opportunities employer and welcome applications from all suitably qualified persons regardless of their race, sex, disability, religion/belief, sexual orientation, gender reassignment, marriage and civil partnerships, pregnancy or maternity or age