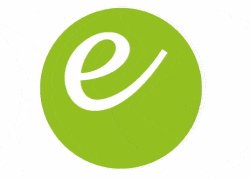 Completion Assistant - Elevation Recruitment
Dronfield, MID S182HB
Elevation Business Support are currently recruiting for a Completion Assistant on behalf of a leading, prestigious legal firm to work in their busy office based in Dronfield

The ideal candidate will be managing the day to day operational duties and proactively progress the Conveyancing case load to completion, communicating with clients effectively on their property transactions. Provide a client centric service when conducting property transactions in accordance with the relevant statutory and regulatory framework and in accordance with best Conveyancing practice.

The successful candidate will take on the below responsibilities:

* Deal with general routine Conveyancing enquires via email, fax, and telephone and in face-to-face meetings
* Liaise with third parties, including buyers Solicitors, Estate Agents, Mortgage Lenders, IFA's, Landlords and Management Companies
* Exchange and Complete transactions
* Prepare draft bills and statements
* Request deposit from client
* Undertake final searches
* Land Charges and Land Registry
* Request money for completion from client and mortgage lender
* Deal with completion, chits, sending deed out to other side, letters to client and update agents
* Update chancel spreadsheet
* Release / check undertakings
* Notices
* Deeds of covenant
* Check residual balance and action appropriately
* Prepare file for registration
* Request final redemption figure once completion date agreed
* DS1 - send to buyers solicitor or confirmation mortgage discharged

The successful candidate will need to be able to demonstrate the following skills and experience:

- Minimum of 2 years of experience working in a similar role within the legal sector
- Precise and accurate keyboard skills including the ability to type at 40+ words per minute
- Knowledge of law and legal procedures / legislation

You will be working within a well established successful organisation with a friendly team who all have a great work ethic. If you are interested in discussing this role further then please apply.

Elevation Business Support is a specialist division of Elevation Recruitment Group focusing on the recruitment of talented Business Support professionals across all levels. If you match the specified criteria and are interested in discussing the position in more detail, we would love to hear from you.