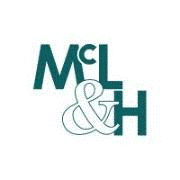 Community Liaison - DG Partnership
Kilbirnie, Scotland
Community Liaison – Competitive – Kilbirnie
The Role
McLaughlin & Harvey, one of the leading building and civil engineering contractors operating throughout the UK and Ireland, are seeking an experienced Community Liaison.
The successful candidate will be responsible for working with a comprehensive range of community stakeholders, delivering opportunities for them to benefit from our project through a variety of different initiatives.
The key responsibilities of a Community Liaison include, but are not limited to:
•Collating data from supply chain and project team to provide monthly reports for allocated projects KPI's.
•Contributing to business winning activities, as well as wider company objectives and strategies.
• Engaging with a variety of stakeholders, including the academic sector, industry groups, social business sectors, SME Trade Bodies and local and national government.
The Company
McLaughlin & Harvey are one of the leading building, civil engineering and facilities management contractors operating throughout the UK and Ireland, with a reputation for undertaking high quality work.
Formed in 1853, McLaughlin & Harvey works across various sectors, with over 700 staff. We take pride in our proactive stakeholder engagement, through which we have facilitated a sustainable business that supports the health, safety, welfare and overall well-being of our workforce.
The Person
The key skills and qualities of a Community Liaison:
•Level 5 or Scottish Higher-level qualification.
•Experience as a Community Liaison.
•Excellent communication and interpersonal skills.
•Strong administrative and organisation skills.
If you are keen on joining this exciting, forward thinking company and taking the next step in your career, then please click the apply now button to find out more.