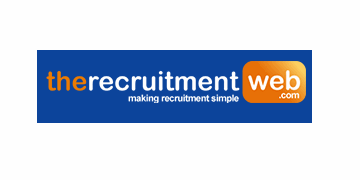 Commissioning Engineer - The Recruitment Web
Finchampstead, HC
Commissioning Engineer required by expanding business supplying and servicing Environmental Monitoring Systems to the pharmaceutical industry and NHS hospital trusts, based in Finchampstead, nr Wokingham / Camberley, Berkshire. Competitive salary package offered (car, laptop, bonus scheme).

We supply Environmental Monitoring Systems to the pharmaceutical industry and NHS hospitals trusts and now have an exciting opportunity for an experienced Commissioning Engineer to join the team.
The Commissioning Engineer will be part of the team responsible for providing an efficient & quality service to Pharmaceutical and NHS customers. The role will encompass the installation, commissioning, formal testing and support & maintenance of PC based data acquisition systems that monitor temperature, relative humidity, differential pressure and airborne particulates in clean room suites and pharmaceutical manufacturing facilities.
 
Responsibilities: 
-Assisting with the installation and commissioning of hardware, software and electrical components at customer sites.
-Configuration of application software, Windows operating system, networking and associated PC hardware.
-Execution of formal testing to verify that installed systems meet functional design specifications.
-Preparation of documents and drawings to support system design and testing.
-Supervision of installation sub-contractors as required.
-You will be required to work on your own initiative and as part of a team, and always in a professional and courteous manner.
-Duties will be carried out at our offices and at customer sites. Working away from home will be required, mainly in the UK with occasional visits abroad.
 
Experience: 
-Previous experience in a related field is desirable.
-At least 1 years working experience in a service/commissioning/Commissioning Engineering role.
-Experience of working in the pharmaceutical or NHS / healthcare businesses would be beneficial.
-Excellent customer service skills are essential.
-Confident in dealing with commercial, corporate, national and international customers.
-Qualified to at least HNC/HND with the relevant depth of experience.
-Good numeric and written English skills.
-A proactive and enthusiastic approach to work and the desire and aptitude to learn new skills.
 
Apply Now with your CV and Covering Note outlining what skills and experience you will bring to our company.