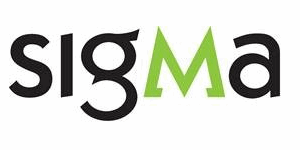 Commercial Director - Sigma
Castleford, Yorkshire WF104TL
Job Role: Commercial Director
Division: Projects
Location: Castleford, West Yorkshire
Closing Date: Friday 21st June 2019
Overview of Company:
Sigma are experts at transforming commercial space. With over 20 years' experience operating in the fast-paced and dynamic retail sector, Sigma provide a true end-to-end service; from store construction and consolidation, to fixture procurement, projects and mechanical & electrical installation.
Ranked in the top 10% of the 2019 Sunday Times International FastTrack 200 awards, we've been acknowledged as being one of Britain's fastest growing private companies.
It's our people that make us who we are, and we are proud to have some of the most experienced, knowledgeable, passionate and dedicated individuals within our industry, at every level in our business.
If you think you've got what it takes to join our growing, winning team we'd love you to hear from you.
Outline of Role:
This role will be an integral member of the senior management team and is a newly created role for a driver to provide leadership of the Commercial function through all activities within preconstruction, procurement, commercial delivery and people development.
The Commercial Director will be expected to possess commercial and contractual expertise, to identify all available opportunities and potential commercial risks within relevant contracts as both a principle contractor and subcontractor, and so to contribute ultimately to overall decisions on whether or not to bid for a given opportunity.
With significant contractual experience and expertise, the Commercial Director will, whilst preserving the Group's client-focused and claims-averse approach, take ownership for bringing about improvements in the management of contracts from pre-construction through to post-completion.
As part of the senior operational team, the role requires someone who has the numbers to hand, someone who will take responsibility for: providing expertise on the risks and opportunities within contracts (and devising risk management strategy where appropriate); assist the bid team on the commercial aspects of bids; assist in tenders to identify areas of risk and commercial opportunity; supply chain development and subcontract procurement; dispute management from all perspectives; forward forecasting on jobs and nurturing collaborative relationships with
Responsibilities
Oversee all commercial site and office level activities
Manage a full commercial team of QS's and Estimators
Develop and implement commercial strategies according to company goals and objectives aiming to accelerate growth and improve margins
Conduct market research and analysis to create detailed business plans on commercial opportunities
Annalise the requirements of existing customers to ensure their needs are being met and implement development plans
Manage client relationships and assist in attracting / negotiating with new clients
Collaborate with the group divisional heads to improve cohesion across the group
Build and maintain profitable partnerships with key stakeholders
Monitor performance of commercial activities using  KPI's and prepare reports for the board
Assist in setting financial targets and budget development and monitoring
Review and amend contracts as necessary
Identification of contractual risks and obligations
Manage the sub-contractor and supplier procurement strategy
Team development, mentoring and recruitment
Requirements
Proven experience as Commercial Director or another relevant role within the construction / fit out sector
Proven experience in managing profit margins, to include, maintaining, improving and reporting on
Ability to apply commercial strategy across group divisions
Proven experience in managing relationships with key clients
In-depth understanding of market research methods and analysis
Solid knowledge of performance reporting and financial/budgeting processes
Commercial awareness partnered with a strategic mindset
Excellent organisational and leadership skills
Outstanding communication and interpersonal abilities
A degree in Quantity surveying, business or other relevant degree / HND (not restrictive)
Working knowledge of all relevant contracts – global agreements / JCT for example
Knowledge of contract law and dispute resolution
Benefits:
- 23 days holiday plus stats (increasing with service to a maximum of 25 days)
- Pension Contribution
- Ability to participate in the Cycle to Work Scheme (post probation period)
Opportunity to be involved with:
- Quarterly Corporate Events/Charity Involvement
Sigma is committed to providing Career Progression Opportunities, via a range of Training & Development.