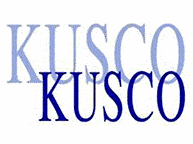 Commercial Cleaner Leader /Cleaning Supervisor /School Cleaner - Kingston University - KUSCO
Kingston upon Thames, London KT12EE

Job Title: Cleaning Team Leaders

Location: Kingston upon Thames (KT1 2EE)

Salary: £13,232.00

Job type: Part-Time, Permanent

KUSCO (Kingston University Service Company Ltd) is a wholly owned subsidiary company of Kingston University, established in December 1997. It is a non-profit making organisation providing facility management services to Kingston University.

The Role:

This job involves a fair amount of contact with students and staff and other users of University facilities, and it is important that the team leader can handle this contact appropriately.

They work with minimum supervision and are required to use their own judgement and discretion to provide acceptable standards of service. They operate as part of the KUSCO cleaning Team and are expected to be flexible with respect to their sites and working areas.

All areas of the University are cleaned to high standards and may include offices, classrooms, laboratories, lecture theatres, computer rooms and workshops. They are expected to adopt a quality approach to all aspects of work, make sure things look right and make every attempt to work well in a team with their colleagues.

The Candidate:

Previous experience in a Team Leader/Supervisor role
3 years cleaning experience
BICs qualification or equivalent
Flexibility - able to change routines, and adapt working practices
Initiative - able to work with little supervision and decide how best to deal with situations
Drive for quality
Benefits:
Above London Living Wage
25 days Annual leave
Pension
Life Assurance
Uniform
Training
NUS Card
Due to the nature of the role, no sponsorship or relocation packages will be available for this position and so candidates must be eligible to both live and work in the UK to be considered.

Please click on the APPLY button to send your CV and Cover Letter for this role.

Candidates with the relevant experience or job titles of; Domestic Cleaner, Cleaner, Cleaning Assistant, Commercial Cleaning Operative, Waste Operative, General Cleaner, Cleaners, Cleaner, and Hygiene Operator may also be considered for this role.
£24,479.20 - £24,479.20 per year