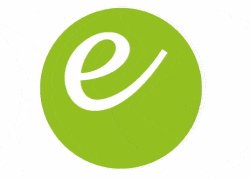 Commercial Accountant - Sheffield - Elevation Recruitment
Sheffield , Yorkshire S141WY
Elevation Recruitment Group are currently working with a leading South Yorkshire employer with operations spanning nationwide, as they look to recruit an ambitious Commercial Accountant to work from their Head Office location based in Sheffield.

Reporting into the Head of Commercial Finance, this is a key role which will take responsibility for accurate reporting and support the commercial Finance team, to provide pro active and clear analysis.

Duties and responsibilities will include:

* Daily reporting and understanding any variances
* Update and control account moves
* Work closely with the Group BI team, developing and improving daily sales and margin reporting
* Sales and margin reconciliations
* Develop and improve month end processes to improve efficiency
* Ensure month end close is completed on a timely and accurate basis
* Provide customer analysis (Actuals vs. Target)
* Support the Finance Manager with preparing board packs and commentary
* Calculate commissions accurately and to Payroll deadlines
* Support Finance Manager with weekly forecasting where required, including: ensuring forecast files are updated and accurate, consolidation of Group numbers and commentary on weekly forecast slides
* Assist in developing a customer budget model within Cognos
* Work closely with marketing team in developing annual budget and monitoring and tracking monthly spend and committed PO's, ensuring spend is accurately reflected in the monthly accounts
* Build relationships across the business, helping to support on driving sales and profitability of these channels
* Provide pro active support and analysis for key stakeholders as required
* Provide ad-hoc support and analysis as required by the Finance Managers across all Group functions

The successful candidate will need to be able to demonstrate the following skills and experiences:

* CIMA, ACCA or ACA Qualified
* Degree background
* Ability to make recommendations, prioritise and good attention to detail
* Experience in operating in a commercial environment
* Excellent Excel and analytical skills
* Excellent interpersonal skills, both verbal and written
* Ability to recognise potential problems and identify proposed solutions

This is a fantastic opportunity for a commercially minded recently qualified Accountant to join a successful and supportive business that can offer excellent career opportunities.

If you match the required criteria and would like to know more about this position, then please don't hesitate to contact Steve Bruce on the contacts details provided.