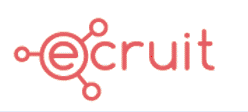 Collections agent - DG Partnership
Redhill, HC RH11SR
Collections Agent – Competitive Salary – Redhill, Surrey
The Role
Santander Consumer Finance are looking for a highly motivated and enthusiastic Collection Agents to join their Arrears Management team. A Collections Agent's role is key to the business and company profitably, in providing outstanding customer service and resolutions to our customers.
Your role will be to undertake Collections activity on Unsecured/Secured products. You will be working as part of a team, dealing with a variety of inbound and outbound calls from customers who are experiencing financial difficulties, seeking guidance and advice. You will be responsible for agreeing re-payment arrangements, offering customers appropriate financial signposting, suitable and appropriate options, and guidance on their finance agreement, resulting in the best Customer outcome.
The key responsibilities of a Collections Agent include, but are not limited to:
•To receive incoming and make outbound calls to Customers in arrears and maintain a professional telephone manner, showing empathy as required
•Offering customers appropriate financial signposting, suitable and appropriate options and guidance on their finance agreement
•Negotiate affordable payment plans with customers that are acceptable to both Santander Consumer Finance and the customer ensuring the best customer outcomes
•Use negotiation and persuasion skills to gain customer commitment
•Taking ownership of queries and complaints
•Updating system records accordingly ensuring data is accurate and factual
•Deal with or escalate any identified risks in relation to Santander Consumer risk policies

The Company
Santander Consumer Finance is the UK's leading, independent finance company. From our joint venture participation in Hyundai Capital UK, through to the branded finance solutions we provide for a number of other manufacturer partners, we are at the very forefront of the motor industry in the UK. Our offering extends beyond simply delivering a great range of finance products for retail and business customers.
The Person
The key skills and qualities of a Collections Agent are:
•Negotiating - Candidate should be able to negotiate well with those inside and outside the organisation by a variety of approaches; explore a range of possibilities for all parties.

•Communication - Must possess first class written and verbal communication skills and be able to effectively communicate with and present to both internal and external stakeholders across all levels of the business.

•Time Management - Must display sound time management skills by delivering activity within prescribed timeframes through the effective prioritisation of actions (self and team) across multiple projects and ongoing programmes.

•Managing Conflict - Candidate should be able to take action to reduce anger or frustration in colleagues and clients; manage disagreements with tact and diplomacy

All applicants must be available to work a rolling shift pattern between the hours of 9am to 8pm Monday to Friday and 9am to 2pm Saturday. (2 Saturdays in a 4-week period).  There will be a requirement to work 2 bank holiday's in the future.
Week 1
9am to 3.30pm Monday to Friday with half an hour unpaid break.
Week 2
12pm to 8pm Monday to Friday with one-hour unpaid break.
Plus Saturday 9am to 2pm
If you are keen on joining this exciting, forward thinking company and taking the next step in your career, then please click the apply now button to find out more.