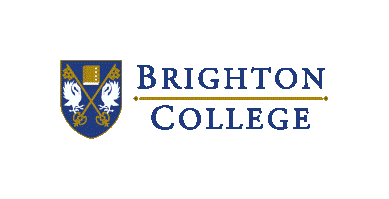 Co-Curricular Administrator - Brighton College
Brighton, Southern BN20AL
Brighton College is seeking to appoint a Co-Curricular Administrator with immediate effect. You will be working on a term time plus basis (35 working weeks a year plus 4). In return, you will receive a competitive salary of £19,019 per annum (£23,000 FTE).
The Co-Curricular Administrator Role:
To provide day-to-day administrative support and assistance for both the Assistant Head (Co- Curriculum) and the Director of Dance.
General duties and responsibilities of our Co-Curricular Administrator:
- Undertake any other administrative duties as directed by the Assistant Head (Co- Curriculum).
- Draft letters to parents and collate permission slips for a range of co-curricular events.
- Oversee all administrative tasks in relation to Field Days and Activities Week.
- Collate pupil preferences and maintain accurate pupil registers in relation to all service groups.
- Assist with all administrative matters related to clubs and societies, including the annual activities fair.
- Provide administrative assistance for both the CCF and DofE programmes where appropriate.
- Help manage the online co-curricular platform (SOCS) including the termly scheduling of all co-curricular events.
- Assist with the scheduling of future events in relation to termly calendar meetings.
- Proof reading of co-curricular reports.
- Work with the Director of Dance to effectively communicate Dance School information to parents, pupils and College staff.
- Create, maintain and communicate timetables for dance lessons, a comprehensive and accurate fee structure document and detailed information packs for parents.
Working hours:
- 40 Hours per week, 8.00am – 5.00pm Monday to Friday.
- Where requirements fall outside of these hours, lieu time is to be taken for the additional hours worked.
Benefits:
- 20 days holiday per year (pro rata)
- Job specific Learning and Development programme.
- Life Cover after successfully passing probation period.
- Complimentary Lunch during term time.
- Contributory pension scheme.
- Well-being programme.
Closing date for Co-Curricular Administrator applications: Monday 7th October 2019.
If you feel you are the right candidate for this Co-Curricular Administrator role then please click 'apply' now! We would love to hear from you!
Brighton College is committed to safeguarding and promoting the welfare of children; the successful applicant will be subject to an enhanced disclosure through the DBS.
£19,019.00 - £19,019.00 per year