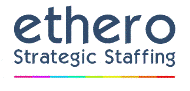 CNC Press Brake Op - Ethero
Stoke-on-Trent, MID
****JUST IN**** CNC PRESS BRAKE OP****

We are currently recruiting for a CNC Press Brake Op.


£9 per hour to start / reviewed after 12 weeks
10% shift allowance
Overtime Monday to Saturday paid at time and half
Sunday double time
Required..
Experienced Brake Press Operative
Work from Engineering Drawings
Training will be given
In Return...
Permanent Opportunity after probationary period
Holiday Pay
Pension
Hours of work..
Monday to Friday: 08:00 -17:30
or

Monday to Friday 06:00 - 14:00 / 14:00 - 22:00

This is a permanent role.

Commutated from Stoke, Hanley, Fenton, Burslem, Milton, Syned Green, Abbey Hulton, Tunstall and surrounding area's

Call Ethero on 01782 367818

£9.00 - £9.90 per year
Benefits: