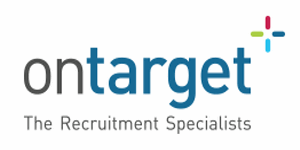 CNC Operator - Valves - On Target Recruitment Ltd
Ringwood, SW BH242NR
The Company:


Specialist manufacturer in valves and hydraulics industry with a credible reputation as key players within the Oil & Gas, Process & Petrochemical markets.


Worldwide leading company achieving a turnover exceeding £60M for 2017.


Fast growing, well located company, with realistic and ambitious plans to grow even further in all areas of the business for the forthcoming calendar year.




The Role:


As a CNC Operator you will set and operate a CNC lathe mainly for stainless steel parts used in valves which are mainly used in the oil and gas industry.


You will need to programme using fanuc controls.


You will be internally based, working hours Mon to Thursday 8am-4.30pm and 8am-3.30pm on Fridays.




The Ideal Person:


Experienced CNC Operator who is able to operate CNC lathes


You will need to have experience programming and setting CNC machines,


You can be from any industry such as oil and gas, aerospace, automotive etc...


Must have experience using fanuc.


You will be a team player, hard worker, self-starter.






Consultant: Stephanie Brown

Email: Stephanieb@otrsales.co.uk

Tel no. 0208 397 4114

Candidates must be eligible to work and live in the UK.



About On Target

At On Target, we specialise in sales, technical and commercial jobs in the Engineering, Construction, Building Services, Medical & Scientific, and Commercial & Industrial Solutions sectors, enabling our consultants to become experts in their market sector. We place all levels of personnel, up to Director across the UK and internationally.
£14.00 - £14.00 per hour
Overtime available at 33% on Saturdays