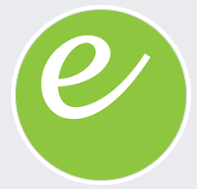 CNC Miller - DAYS - Elevation Recruitment
Sheffield, Yorkshire S141WY
Elevation's Engineering & Manufacturing - Machining & Fabrication team have an immediate requirement for a CNC Miller to join an Aerospace Manufacturing Business based Sheffield.

The successful CNC Miller will report to the machine shop Team leaders and be responsible for managing their own workflow to a high standard.

You will be responsible for:
* Programme, set & operate CNC Millers
* Measure and record dimensions of machined components
* Adhere to health & safety standards
* Be responsible for own workflow and machinery
* Have a strong emphasis on quality
* Predominantly machine on Fanuc controlled milling machines

Working Hours:

Monday - Friday 8.00am - 4.00pm

The successful candidate will need to demonstrate the following skills and experience:

* Excellent attitude to work
* Previous experience within Aerospace industry
* Experience of working at a fast pace
* Great communication and teamwork skills


If you want to discuss this position in more detail, please call Nicola Jackson at Elevation Recruitment Group.

Elevation Recruitment Group's Engineering division work with a vast range of businesses across Yorkshire and Humberside, Lincolnshire and East Midlands regions.