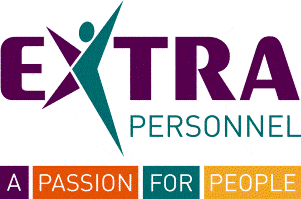 CNC Machinist - Extra Personnel
Rugeley, MID WS154BS

CNC Machinist

We are recruiting for a CNC Machinist trole in the Armitage area for immediate starts.

6 Month Fixed Contract

You will be working at an established company based in the Armitage/Rugeley area. You will be working in a busy factory.

As a CNC Machinist you will need to have:

3 Axis 3D CNC machining

Familiarity and practical experience of workshop equipment and basic engineering principles.
Basic PC skills including MS Excel.
Self-motivated, willing to learn and able to work alone.

Details:

The role involves working a 4 on 4 off shift pattern which will include weekends but no unsociable hours. Initially this will be a 6 month fixed-term contract but with scope for this to extend in the future. What you'll be doing:

Role of a CNC Machinist:

Operation of CMS Antares CNC for plaster or machine board moulds, models and mock ups.

3D toolpath creation in Autodesk PowerMill for plaster or machine board moulds, models and mock ups.
Up-dating, maintaining and replacement of CNC tooling.
Contacting and working with suppliers in event of breakdown.
Working closely with team members to assist with CNC schedules/plans, and ensuring that these plans are followed and up-dated whenever necessary.
Basic PC and paper record keeping

Benefits of working with us as a CNC Machinist:

28 Holidays per year
Weekly Pay
Other licences and qualifications can be achieved
Pension Scheme
Employed Status
Personal Accident Insurance
Mortgage References
My Extra Rewards - An online portal offering vouchers and discounts

If you are interested in the above role, please click apply

Please be aware that due to a large number of applicants you may not be contacted.

If you have not been contacted within a week please give us a call on: 01922 322 122

Extra Personnel do NOT charge any fees for our services.

Extra Personnel Limited acts as an employment agency for permanent recruitment and employment business for the supply of temporary workers.

25,000.00 - 28,000.00 per year
Overtime