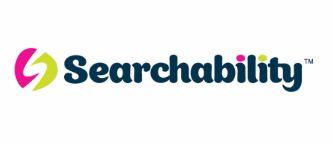 Cloud Project Manager - SEARCHABILITY
Oxford, HC OX42QF
CLOUD PROJECT MANAGER OXFORD - AGILE / PROJECT MANAGEMENT / DEVOPS / AZURE
IF YOU'RE A PROJECT MANAGER WITH A PROVEN TRACK RECORD WITHIN THE IT INDUSTRY AND WANT TO BE PART OF THE UK'S LARGEST GLOBAL CLOUD SOLUTIONS PROVIDER.. APPLY BELOW!
Amazing opportunities for progression!
Central location, easily commutable on public transport
Salary up to £35,000 + Bonus!
Agile Methodologies / Project Management / DevOps / Azure
To apply please call 01865 598 240 or email

lauren.corkill@searchability.co.uk

Sourced by: @TechCareers_S - your 24/7 twitter feed of latest IT vacancies across Oxfordshire and the South of England!

WHO ARE WE?

We are a cloud solutions provider established by a dynamic team of experts in cloud technology. Our innovative work delivers a transformative approach to companies across the globe who are looking to reinvent their IT Services. We work closely with Microsoft and are dedicated to delivering high quality cloud solutions, helping our clients to improve finance and process efficiency. Due to our exponential growth, we are looking for an experienced Cloud Project Manager with High energy, Azure / Agile / Project Management / DevOps Environment and a desire to succeed to join our dynamic team!

WHAT WILL YOU BE DOING?

Working with our technical and sales teams, you will produce all project documentation and work within the delivery framework to implement the end solution using your strong eye for detail to ensure the highest possible standard of solution delivery. You'll be managing client relationships, tracking project progress and ensuring the timely delivery of projects - no two days are the same! Experience working with Azure, Agile technologies or in a DevOps environment will benefit you in this role.

WE NEED YOU TO HAVE…..

Excellent communication skills
High attention to detail!
Previous experience with Project management in the IT Sector
Experience of Agile methodologies
IT'S NICE TO HAVE…..
Exposure to Azure
Experience in working in a DevOps environment
Ability to work well both independently and as part of a team
Thrive in a challenging environment

TO BE CONSIDERED…..

Please either apply by clicking online or emailing me directly to

lauren.corkill@searchability.co.uk

For further information please call me on 01865 598 240 I can make myself available outside of normal working hours to suit from 7am until 10pm. If unavailable please leave a message and either myself or one of my colleagues will respond. By applying for this role you give express consent for us to process & submit (subject to required skills) your application to our client in conjunction with this vacancy only.

Key Skills: Agile / Project Management / DevOps / Azure

£30,000.00 - £35,000.00 per year