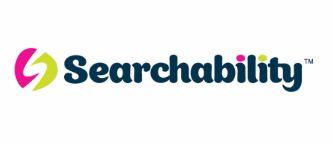 Cloud Architect - SEARCHABILITY
Leeds, Yorkshire LS15RD
CLOUD ARCHITECT - AWS / Azure / DevOps
Are you passionate about transforming the future of the cloud? Get stuck in with us…
We're based in central Leeds, commutable by public transport
Lucrative salary up to £90,000 plus excellent benefits!
If you've been a hands-on Cloud Architect….
With experience in AWS or Azure keep reading!
To apply please call 0113 887 8355 or email

harriet.mackenzie@searchability.co.uk

Sourced by: @TechCareers_N - your 24/7 twitter feed of latest IT vacancies across West Yorkshire!

Based in central Leeds, we are an award-winning agile organisation working on innovative projects for our ever-expanding list of clients.

WHO ARE WE?

Since our inception over two decades ago, we are a trailblazing technology organisation. Not only have we seen immense UK success, we expanded our reach across the globe to deliver bespoke solutions to our clients. With a talented technical team and unparalleled resources, our success is never slowing down! If you're a talented Cloud Architect with AWS or Azure experience, looking to work on challenging projects and take a lead role, why not apply?

WHAT WILL YOU BE DOING?

As an integral member of our enterprising team, you will be responsible for the road map of our cloud infrastructure, delivering large scale projects. With your AWS or Azure experience, you will be producing architectural models, and deliver award winning cloud solutions to transform business services. You'll have an excellent attitude towards problem solving and desire to keep learning, and we'll support you on your journey.

WE NEED YOU TO HAVE…..

Experience as a hands-on Cloud Architect
Cloud Architect certification (AWS or Azure)
Passion for all things DevOps and Agile
Great communication and stakeholder management
YOU'LL GET THE OPPORTUNITY TO WORK WITH…..
An award-winning technical team
Complex solutions, delivering projects to multiple industries

TO BE CONSIDERED…..

Please either apply by clicking online or emailing me directly to

harriet.mackenzie@searchability.co.uk

For further information please call me on 0113 887 8355. I can make myself available outside of normal working hours to suit from 7am until 10pm. If unavailable, please leave a message and either myself or one of my colleagues will respond. By applying for this role, you give express consent for us to process & submit (subject to required skills) your application to our client in conjunction with this vacancy only. Also feel free to follow me on Twitter @SearchableHaz or connect with me on LinkedIn, just search Harriet Mackenzie in Google! I look forward to hearing from you.



£70,000.00 - £90,000.00 per year