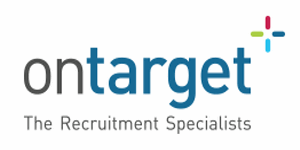 Clinical Partnership Manager - Wound Care - On Target Recruitment
Chelmsford, HC CO30SL
This hidden gem is expiring soon - don't miss this opportunity.
The Company:
•A very well established Wound care company
•A market leader in the Wound care market place
•Grown significantly over the last 2-3 years
•Fantastic career opportunity

The Role:
Clinical Partnership Manager
•This is an advocate development position. underpinning the efforts of the sales teams by taking on clinical activities and providing clinical education, evaluations, literature, training etc
•In summary you will take responsibility for all Learning, Information, Network and Knowledge related clinical aspects of the clients wound care solution offer, working closely with the Healthcare Partnership Managers and Regional Business Manager to deliver value to local healthcare economies, with particular focus on developing advocates of this market leading brand
•This will involve developing clinical networks and round tables locally, to become the clinical expert in wound management, developing best practice and ultimately improving care through use of the client wound care solutions
•This position will provide clinical information to the team and act as a reliable source of information to the medical community

The Ideal Person:
Clinical Partnership Manager
•Registered Nurse with current UK Registration
•Tissue viability experience or equivalent Specialist nurse/Podiatrist

•Specialist in wound care therapies which may include compression, tissue viability, burns, vascular, lymphedema, leg ulcer, diabetic foot ulcer, podiatry
•Knowledge of the changing NHS
•Ability to demonstrate sound clinical training skills
•Strong clinical knowledge within the primary and secondary care environment
•Valid UK Driving Licence

Consultant: David Gray
Email: davidg@otrsales.co.uk
Tel no. 0208 397 4114
Candidates must be eligible to work and live in the UK.
About On Target
At On Target, we specialise in sales, technical and commercial jobs in the Engineering, Construction, Building Services, Medical & Scientific, and Commercial & Industrial Solutions sectors, enabling our consultants to become experts in their market sector. We place all levels of personnel, up to Director across the UK and internationally.
£40,000.00 - £50,000.00 per year
benefits