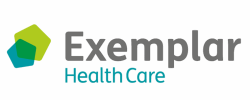 Clinical Nurse Manager - Exemplar Health Care
Leigh, NW WN7 5EY
Clinical Nurse Manager



When registering to this job board you will be redirected to the online application form. Please ensure that this is completed in full in order that your application can be reviewed.

Clinical Nurse Manager

Lakeview

£35,222 per annum

Working Hours: This role will require you to work 2 x 12 hour shifts per week, with the rest of your 40 hour week being supernumeracy.

Lakeview is Exemplar Health Care's newest nurse-led care home. It is a 30 bed service for adults with complex needs, divided into three 10-bed units (including two specialist bariatric bedroom suites). With expertise across a range of neuro-disabilities, mental ill-health, brain injury, stroke and early-onset dementia, at Lakeview the focus is on what matters to people. Our approach is about making sure people are at the centre of their care whilst involving other people who make a difference in the person's life – family, friends and the community.

The Clinical Nurse Manager plays a key part in the daily running of the home, working closely with the Commisioning Director, ensuring that the home runs effectively and efficiently and that the care provided is of the highest quality. Excellent leadership skills are essential for this role as you will be visible on the unit throughout the working day, observing, monitoring and advising the qualified nurses on duty, providing feedback on good practice and creating a learning culture. You will also monitor staff performance against policy and embed clinical supervisions.

Responsibilities include:
Provide a visible presence on the units, allowing staff, service users and family to raise issues and insights, be listened to and responded to in an engaging manner.
Using a supportive and devolved management approach, ensure that nurses and unit managers are supported to an appropriate level in the development of their teams and their service.
Ensure that clinical practice is developed and delivered by staff based on evidence-based research and recognised clinical philosophy, models and frameworks.
Demonstrate that clinical practice is underpinned by clear clinical theory and based on an eclectic mix of therapeutic tools and intervention strategies.
Be accountable for ensuring that a programme of meaningful therapeutic activity is delivered, ensuring that 'every contact counts'.
With line managers, ensure that systems are in place for professional registration, revalidation, appraisal, continuous professional development, supervision and performance management of clinical teams.
Conduct regular clinical audits and take responsibility for any action arising from the audit.
Select, interview, and develop staff to ensure the right skills and experience are cultivated to meet current service user need.
Develop, monitor and review clinical policies and procedures.
Manage clinical resources and equipment.
Facilitate training on a range of clinical subjects which help to increase the skills and competence amongst the nursing team.
Maintain a level of clinical competence which enables the post holder to actively participate in discussions relating to care to service users with external and internal professionals.
Be accountable for the implementation of all clinical documentation, ensuring that a high standard of record keeping and support planning is maintained.
Organise and supervise nursing and care staff to safely deliver care, promoting at all times the high standards expected by Exemplar Health Care.
Develop and sustain positive long-term relationships with families, friends and visitors, along with other professionals visiting the service. Maintain regular communication with care co-ordinators, commissioners and other referral partners.
Recognise the importance of correct staffing levels, report any shortfalls to the Registered Home Manager and assist in the effective cover of the service for short-notice staff absence and sickness.
Demonstrate a comprehensive understanding of the CQC five domains, KLOE framework and particular knowledge of ratings for Good and Outstanding.
Conduct regular clinical audits and take responsibility for any action arising from the audit.
Facilitate training on a range of clinical subjects to increase the skills and competence amongst the nursing team.
About you…
You must hold a nursing qualification (RGN/ RMN/ RNLD) and have a current PIN.
You must have a strong clinical background to be able to drive
Be a passionate, dedicated and motivated nurse who shares our vision of making every day better for our service users.
You will have experience of leading teams, be clinically focused and set clear standards and expectations.
We recognise that to achieve an outstanding service, our staff must be supported, nurtured and developed to reach their full potential.
What do we offer…
We offer a 25 days' annual leave (in addition to bank holidays)
£1500 welcome bonus**
A comprehensive 4 day induction, followed by a dedicated training package aimed at our new build homes designed to give you the best start to your career with us.
Company contribution pension scheme with life assurance and private medical cover.
RCNi Online, the online nursing resource designed to help nurses continue their development and achieve revalidation.
£1500 Refer a Nurse Bonus ** (conditions apply)
You'll be joining an exemplary organisation, with an excellent reputation which will support you to develop and grow.
** terms apply
(lead nurse, clinical services manager, head nurse, senior nurse, matron)
up to £35,222.00 per year