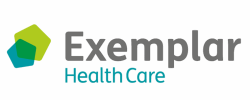 Clinical Nurse Manager - Exemplar Health Care
Barnsley, Yorkshire S70 3HF
Clinical Nurse Manager



When registering to this job board you will be redirected to the online application form. Please ensure that this is completed in full in order that your application can be reviewed.

Clinical Nurse Manager
Neville Court - Barnsley - S70
£35,222 per annum + £1500 welcome bonus

Working Hours: This role will require you to work 2 x 12 hour shifts per week, with the rest of your 40 hour week being supernumerary.

Making every day better for service users is our aim, working with them to achieve personal goals and outcomes. We actively encourage care and activity plans to be updated regularly, enabling the service user to be happy and well cared for.

Our Clinical Nurse Managers play a key part in the daily running of the Specialist Care Centre, working closely with the Registered Manager, ensuring that the Specialist Care Centre runs effectively and efficiently and that the care provided is of the highest quality. There will, of course, be times when you have to roll up your sleeves and deliver hands-on nursing and personal care but that's the nature of the job, and it keeps your skills up to date.

About Neville Court

Neville Court is a registered Nursing home with CQC with a consistently Good Rating, We are registered for 24 service users. We provide specialist nursing care services for people with a wide range of needs and this includes; Early on-set Dementia, Brain and Spinal injury, Huntington's and Acute Mental Health.

At Neville Court we particularly specialise in Forensic Mental Health and Challenging Behaviour. The main home provides a service for 20 people altogether and almost half of the individuals currently living at Neville Court, have come direct from prison and secure hospital settings.

We are experienced in providing care for service users who pose a risk to women and children and have a 10 bedded all male unit providing care for service users who pose a risk within the community. We have a working relationship with the police in the offender management unit and have been vetted by the police for placements successfully in the past.

The model of care is also flexible and for some people we provide a transitional service onto independent living in the community, step down service from hospital or a home for life. It's all dependent on the person's needs and individual outcomes.

The ethos at Neville Court, is to ensure that all of our service users are made to feel part of the team. We minimise agitated levels of behaviour by supporting service users following a positive behavioural approach and this includes working within acceptable boundaries.

We have also developed an extended care pathway "one Care" and have two flats for single occupancy and a 2 en-suite bedroomed house in the community, as part of the service we provide. One of the flats include a secure garden to reduce risk to others.

This means people can receive the high level of care and support they require, in an environment that best suits their needs and again this could be a rehabilitation service, step down service or a home for as long as they need and want.



About the job……

Your role will be to support the Registered Manager in the day to day activities in the Specialist Care Centre, so this means that you will be involved in:

· Managing the clinical and care teams

· Carrying out pre-admission assessments

· Conducting supervisions and appraisals

· Auditing, reviewing and updating care plans and medication records

· Managing staffing levels, compiling rotas etc.

· Assisting with staff training and development

About you…

You will be a registered nurse (RGN/RMN/RNLD) with a valid NMC PIN.

You are well organised, able to make decisions and work on your own initiative whilst working collaboratively within a multi-disciplinary team. You will be up-to-date with current evidence-based practice and have a working knowledge of CQC standards and regulations.

Most importantly you are motivated by helping every individual, whether colleague or service user, to realise their full potential and be treated with dignity and respect.

What do we offer…

You will receive the training you need as soon as you join Exemplar. Your first four days will be spent completing a comprehensive induction and training programme, designed to give you all the information that you'll need before you start working in the home. As an Exemplar Nurse you will then receive training on a continuing basis to help you build your clinical skills.

Your prospects for career development with Exemplar will be second to none because we support, nurture and develop all our staff. We recognise talent and commitment and promote from within. Exemplar can support you on your chosen career path.

Our benefits include:
£1500 Exemplar Welcome Reward*
25 Days holiday plus bank holidays
Paid NMC registration
Paid DBS check
Exemplar rewards – retail discounts and vouchers
Refer a Friend scheme - Up to £1,500
Employee assistance program – 24 hour helpline
Pension plan
Free uniform
Free car parking
* Exemplar Health Care is offering a £1500 welcome bonus to all new registered nurses and clinical professionals. The £1500 payment will be split over two instalments. £500 will be paid after induction training. £1000 will be paid after completion of a successful probation period. To qualify for the bonus applicants must apply directly to Exemplar.
Apply today and make every day better with Exemplar.
up to £35,222.00 per year