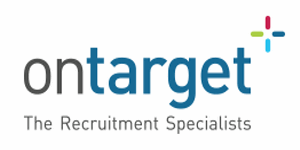 Clinical Nurse Advisor - Needle Free Devices / IV Access - On Target Recruitment Ltd
North & Scotland: Sheffield, Scotland LS11AZ
The Company:


An exciting opportunity to join a market leading medical devices company.


Company seeing and experiencing great levels of growth.


Fantastic career opportunity.


The Role:


As the new Clinical Nurse Adviser you will be responsible for promoting a portfolio of needle free/IV Access devices into the NHS and Private hospitals.


You will be responsible for advising and also selling to anaesthetists, intensivists, consultants, nurses, CCU, ICU, Paediatrics, Neonatal, A+E, Infection control, procurement etc.


Working with the nurses to help them understand what our clients to do to help with the patient recovery time.


Being involved with evaluations and getting feedback out the product to help improve/better understand what other application the products can be used.


Someone that can drive clinical change and get a better outcome for both the hospital and also the patient .


Covering the North East, North West & Scotland : There will be nights away (But this will be covered by the business).


£36k + £5K OTE, car, phone, laptop, 25 Days holiday, pension, healthcare.


The Ideal Person:


Looking for the best clinical nurses that are looking to make a move into the medical devises sales arena.


Really important to be emotionally intelligent, enthusiastic and ambitious.


Wants someone that can grow with the company.


Commercially minded and able to apply your nursing knowledge in a business environment.


£36,000.00 - £36,000.00 per year
£36k + £5K OTE, car, phone, laptop, 25 Days hols.