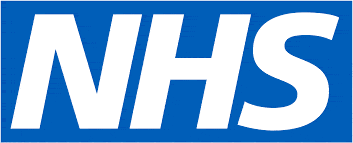 Clinical Educator for Clinical Apprenticeships - National Health Service
PLYMOUTH, SW PL68DH
Job Reference: 216-LF-A2292
Employer:

Department:

216 120342 Dept Professional Healthcare Education

Location:

PLYMOUTH

Salary:

£31,365 to £37,890 Per Annum
---
We are a people business – where every member of staff matters and can make a difference. Patients are at the heart of everything we do. Joining University Hospitals Plymouth NHS Trust means becoming part of a team of dedicated staff, who are committed to leading the way through innovation, clinical excellence and great customer care. The Trust has great opportunities for career development in a highly progressive working environment. We offer all of this in a vibrant, modern city with a historic reputation for adventure.
PLEASE NOTE THAT ALL COMMUNICATION WILL BE ELECTRONIC, PLEASE CHECK YOUR EMAIL ACCOUNT REGULARLY. Call Recruitment on 01752 432100. If you find applying Online difficult due to a disability please contact us.
We recognise that work life balance is important for our colleagues and so we invite requests from applicants around less than full time/flexible working for our advertised roles. Please contact the recruiting manager to discuss this prior to your application submission. We commit to giving this full consideration in each case.
It is sometimes necessary to close vacancies before the closing date. If you have not heard from us within 4 weeks of the closing date, please assume that you have not been shortlisted.
Providing false information is an offence & could result in the application being rejected or summary dismissal/police action if an applicant is successful.
---
Advert for Band 6 Role Clinical Educator for Clinical Apprenticeship and Clinical Skills
Salary: Band 6
Hours: 37.5 per week
Location: Department of Professional Healthcare Education, University Hospitals Plymouth NHS Trust
The Department of Professional Healthcare Education, Apprenticeship team are looking for an enthusiastic and motivated individual to join a team of dedicated staff committed to leading the way through innovation to support the delivery of Clinical Apprenticeships/Clinical Skills across the Organisation. This is a full-time post.
Have you thought about a career in Education? If so, we are looking for a passionate and experienced registrant to join the Clinical Apprenticeship Team. The ideal candidate will support the learner's both within the working environment and their individual journey through the apprenticeship programmes. The role is to act as a conduit between the education providers and the clinical environment.
Working within the Clinical Apprenticeship Team, you will be part of the support structure to enable our Healthcare Support Worker (HCSW) workforce to develop along a structured and varied career pathway.
The team have had the pleasure of supporting and developing individuals to achieve their career aspirations and many of our learners have developed from New to Care (Healthcare Support Worker Level 2) through to NMC Registration.
Your personal development is also a priority, support will be provided for continuous professional development (CPD) to achieve NMC revalidation.
The Team is responsible for the implementation and support of the Clinical Skills training portfolio for the Organisation which is an integral part of clinical workforce development
For further information on this post or an informal discussion, please contact:
Jo Hickey
Clinical Skills and Apprenticeship Manager
Tel: 01752 437141 or internal 37141
E-mail: Joanne.hickey1@nhs.net
Jackie Williams
Head of Professional Development and Clinical Education
Tel: 01752 431759 or internal 31759
E-mail: j.williams16@nhs.net
Closing date: Friday 30th October 2020
Interview date: Wednesday 11th November 2020
***Preference will be given to internal Trust staff, as well as 'Priority' and 'At Risk' status including NHS At Risk staff throughout Devon who are able to display recent relevant experience as dictated by the Person Specification.***
---
University Hospitals Plymouth NHS Trust is committed to safeguarding & promoting the welfare of children & vulnerable adults. Many of our posts are subject to Disclosure & Barring Service check (DBS). A copy of the DBS Code of Practice is available on request. Should the position that you are applying for be subject to a DBS check, University Hospitals Plymouth NHS Trust will fund the cost* of your DBS check application. Should you decide to voluntarily resign from the Trust within two years from the start date of employment, you will be asked to meet the cost* of the original DBS application, which will be reclaimed from your last month's salary. *Current cost of an enhanced DBS is £40.00 per application.
All Applicants are required to detail referees on their application form covering the current & previous 3 years of Employment / Unemployment history.

Please note that if you are successful in your application & accept the position you agree that the Staff Health and Wellbeing Department can access your health records from your current/previous employer in order to check the status of your inoculations & screening tests. This is an automated process & the information will only be used for these purposes prior to your taking up the position with us.
Please review our GDPR Privacy Notice prior to applying - available under Further Links
Our organisation is Disability Confident and we are committed to providing a supportive workplace including use of the NHS Health Passport to enable colleagues to be their best at work
31,365.00 - 37,890.00 per year