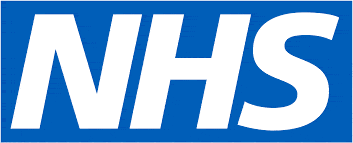 Clinical Care Assistant Level 3 Apprenticeship (External) - National Health Service
Gateshead, TT NE110HF
Job Reference: 340-CCAX-09-20
Employer:

Department:

340 Operational Trainees

Location:

Gateshead

Salary:

£19,737 to £21,142 pa
---
---
Clinical Care Assistant (Level 3 Apprenticeship) External Candidates
Salary: Band 3 £19,737 - £21,142, Enhancements may be applicable dependent on working rota, in line with Section 2 of Agenda for Change.
Vacancies are in the South of our Region: Lanchester, Stockton, Hartlepool, Coulby Newham, Bishop Auckland. (Please indicate your preferred location on the application form).
Hours: This post involves working 24-hour 7 day a week rota and therefore you must be able to commit to the requirements of this.
We are looking to recruit a number of Clinical Care Assistants; this role is a key part of our clinical care team. The role involves attending and assisting on a range of emergency calls with tasks that include recording patient's vital signs, providing support in CPR and resuscitation, assisting the paramedic, moving and lifting patients and driving ambulances on blue lights.
At time of application, you must have Full C1 on your driving license. Please note: you will be required to submit evidence of this and if you are unable to supply this information your application will not be progressed.
We need you to have excellent communication skills to be able to relay information to patients who are often distressed whilst having the ability to be able to lift and move patients. Previous experience of handling stressful situations is important, you will also need to be able to meet medical requirements of Group 2 DVLA standards.
In the event you pass assessments including clinical, driving and recruitment checks we have courses commencing from January 2021 throughout the new year.
Initial Training consists of 7 weeks clinical course and 3 week driving on entry to the role and is pass or fail.
The training course is a 13 month overall program. It is a level 3 apprenticeship - Diploma in Ambulance Emergency and Urgent Care Support and a Level 3 Certificate in Emergency Response Ambulance Driving, continued progression within the organisation is subject to you obtaining these level 3 qualifications. As part of this you will also be supported to obtain literacy and numeracy level 2 if you do not already have them or the equivalent within 12 months of commencement in post. You will also be required to sign a learner agreement for this level of commitment.
---
The Trust values and respects the diversity of its employees, and aims to recruit a workforce which represents the communities we serve. We welcome applications irrespective of people's race, disability, gender, sexual orientation, religion or belief, age, gender identity, marriage and civil partnership, pregnancy and maternity. We regularly assess our performance against the NHS mandated Equality Delivery System 2 framework. In Jan 2019, Stonewall ranked us as 58 th the top 100 employer. We are the only ambulance service to feature in the top 100 and also the highest ranked emergency service in the north east region. As an inclusive organisation we are taking action to support people from under represented groups such as Black, Asian and minority ethnic people, disabled people and lesbian, gay, bisexual and transgender people into employment. We have policies and procedures in place to ensure that all applicants are treated fairly and consistently at every stage of the recruitment process, please review the attachments on this advert for more info. If you require the application form in an alternate format please contact rec team for help
NEAS have a Quality Strategy to ensure our services are safe, effective and provide a positive experience for patients and carers through a continuing program of Quality Improvement.
Certain posts are subject to the Rehabilitation of Offenders Act amended in 2013. As such it may be necessary for an application to be made to the Disclosure and Barring Service to check for any previous criminal convictions.
The Trust reserves the right to close vacancies before the published closing date or extend the vacancy where necessary.
If a candidate is unsuccessful during the recruitment and selection process, you must wait 6 months before re-applying.
PLEASE READ THE APPLICANT GUIDANCE NOTES BEFORE APPLYING
19,737.00 - 21,142.00 per year