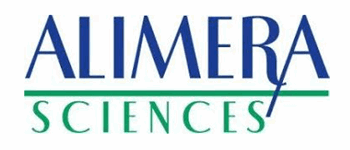 Clinical Account Specialist - ALIMERA SCIENCES LIMITED
Cambridge, ANGL CB1 2JW
Clinical Account Specialist
Field based
Highly Competitive Salary + Benefits + 25% bonus for OTE
Alimera Sciences is a pharmaceutical company specialising in the research, development and commercialisation of prescription ophthalmic pharmaceuticals. We are currently seeking an experienced Clinical Account Specialist to join the business to maximise sales growth of our product covering the east territory of England.Therefore any candidate within an approximate 100 mile radius of Cambridge would be considered.
Clinical Account Specialist Responsibilities & Accountabilities:
Assume responsibility for key customers in highly specialised therapy areas in secondary care.
Within a specified geographical territory, identify target customers whilst maintaining and analysing customer records.
Accountability for managing and developing sales growth in designated territory.
Produce Hospital Account plans and deliver the agreed tactics.
Optimise company profitability by achieving targets related to the volume and frequency of customer contacts as set by the Line Manager.
Conduct sales interviews, carry out pre-call planning and preparation and develop a self-analytical approach in order to identify learning areas from each call.
Maintain records in the CRM reporting system and produce reports in an accurate and timely manner.
Effectively utilise the CRM System to maintain records and to report daily calls and meetings with customers.
Organise and hold group events such as peer to peer meetings to optimise business whilst complying with relevant country legislation.
Keep Line Manager informed about changes in competitor activities and other market changes. Maintain an up-to-date sales / technical knowledge of speciality and disease areas and relevant publications.
Share experiences, ideas and techniques in order to assist with the sales training of colleagues.
Project a professional impression of the Company and act in accordance with the relevant Pharmaceutical Industry's Code of Practice.
Ensure the reporting of any identified Adverse Events in line with prevailing process and guidelines.
Participate in designated company and customer project meetings as required.
Complete relevant training courses.
Complete sales programme relevant to the country or project.
Actively contribute in new starter training programs.
Perform other duties as assigned.
Clinical Account Specialist Professional Qualifications/Experience:
Bachelor's Degree in Life Sciences or related field.
experience in a range of customer types and therapy areas; or equivalent combination of education, training and experience. Ophthalmology and/or diabetic experience an advantage.
Good understanding of Pharma Market and related procedures.
Good product knowledge.
Existing relationships with key hospitals and consultants are desirable.
ABPI qualification is required
For more information about the Clinical Account Specialist role or to apply send your CV now via the Apply button!


Alimera Sciences, founded in June 2003, and proudly established in Europe since 2013, is a pharmaceutical company that specializes in the research, development and commercialization of prescription ophthalmic pharmaceuticals. We are presently focused on diseases affecting the back of the eye, or retina, because these diseases are not well treated with current therapies and will affect millions of people in our aging populations.
Our commitment to ophthalmologists and their patients is manifest in our product and development portfolio designed to treat early- and late-stage diseases such as diabetic macular edema (DME), wet and dry age-related macular degeneration (AMD) and retinal vein occlusion (RVO).

Competitive Salary + Benefits