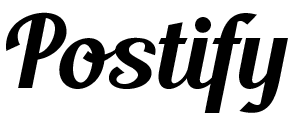 Client Services Representative - Postify Ltd
Skelmersdale, NW WN88EB
Client Services Representative:
This business manufactures marketing leading products for major retail brands, with a well-established and knowledgeable team based across several sites.
Reports Into: Client Services Manager
Working Hours: Monday – Friday: Full Time – May be required to work some additional hours in busy periods.
Salary: £21,000 - £30,000 per annum dependant on experience
Location: Skelmersdale
We are looking for..
An ambitious individual with the ability to provide product and service information to clients and act as a liaison point dealing with queries, concerns, complaints, errors and resolutions in the manufacturing industry.
The Role…
•To provide a focal point for contact with the customer, including communication of progress to date, and to discuss and agree changes to plans and requirements.
•Receiving and booking in customers' orders, instructions and materials
•Ensuring that all company controls, company quality policy and procedures are adhered to before work commences on any new order, e.g. credit checking
•To ensure that all customer requirements have been correctly understood by manufacturing and that the scheduling of work is in accordance with customer specified dates.
•Ensuring that the customers' schedule requirements are agreed to by the Production Planner and Operations Director
•Checking if an estimate has been prepared and if so still current e.g. any price increases?
•Ensuring that any variation between order and estimate are checked and notified to the customer with any extra charge that may be incurred.
•Ensuring that any files (data) received is supplied to Incodia specification.
•Liaison with the customer and relevant departments throughout the production cycle to ensure that the customer's requirements are met.
•Liaison with the customer with reference to any variation to schedule that may occur.
•Preparing and issuing accurate Work Instruction Tickets and detailed job instructions for the production departments to follow during the production cycle.
•Liaison with Operations and Stock Control for all requirements of consumables.
•To ensure transport for both work in progress and also finished work to the customer.
•Liaison with suppliers and outworkers to ensure that price, quality and delivery are to Incodia requirements. Prepare orders and submit for signature.
•To ensure wherever practical that all outwork is first offered to Group Companies.
•To check and pass invoices from outworkers and suppliers.
•Ensure that sales invoices are raised on a timely basis and review before issue.
•Assist in the compilation of estimates for potential new work, including discussing requirements with customers and sales representatives.
•Ensuring agreed Key Performance Indicators are met and reported.
•Ensuring agreed Service Level Agreements are met and reported.

The Person…
•Ability to work individually and collaboratively as part of a manufacturing, sales team
•Self-motivated
•Driven
•Professional
•Excellent verbal and written communication skills
•Quick Thinking
•Strong interpersonal skills

Benefits of Working for The Company…
•Cycle to Work Scheme
•Long Service and Recognition Awards
•Pensions
•Voluntary Benefit Schemes

If you feel you have the relevant experience and abilities for this role then please apply with an up to date CV.
Please note, if your address and contact details are not on your CV or you do not live within a commutable distance then you may not be considered.
£21,000.00 - £30,000.00 per year
Company Benefits