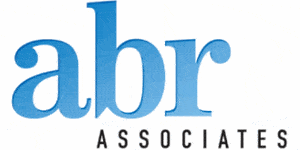 Client Relationship Manager / Account Manager - Digital Marketing / SAAS - ABR Associates Limited
London, London EC2A 4RH
Client Relationship Manager / Account Manager – Salary £45k - £50k Basic + £20k OTE
Do you have a track record in Account Management with experience of managing client relationships and developing accounts? Do you have experience of working within Digital Marketing / Digital Media / SAAS and want to work for a market leader that has ambitious plans to grow further & develop, if so please read on!
Our client is a world-leading Digital Marketing Technology business that maximises the online sales of Brands and Retailers globally. Their portfolio of clients includes many major Technology & Consumer related brands who trust them to consolidate and deliver inspiring digital online content to the world's largest Retailer websites.
Due to growth they are currently looking to recruit for a Client Relationship Manager / Account Manager to forge key strategic relationships with clients and maximize revenue from existing accounts.
The CRM / Account Manager role is a fantastic opportunity to work with huge household brand names, become a key player for large scale international marketing campaigns and also to sit in the front row for big data conversations and cutting edge innovations.
Client will consist of major household brand names and you will engage with your clients (over the phone and face to face) often dealing with CMO's, Chief Marketing Officers & VP's of Marketing acting as the strategic driver for each account, identifying and converting sales opportunities.
Part of the role will involve travel (UK & International) to meet with clients.
The culture of the company is fast paced – work hard / play hard and everyone is focused on succeeding for the team and themselves! There are many smart and creative people around and you'll be motivated to exceed all expectations!
Your Skills and Experience
Minimum of 3 Years experience of working as an Account Manager or Client Relationship Manager with proven success of managing relationships and developing

key

accounts

Experience of working within Digital Marketing / Digital Media or SAAS

Coachable and keen to develop further

Excellent interpersonal skills and able to communicate with people at all levels

Track record of strategically mapping and growing key accounts

Track record of meeting and exceeding sales revenue targets

Degree educated
If you feel this is something you would be interested in and have the necessary experience please call Alex at ABR Associates on: 07872 499 596 or email your CV to: alex@abrassociates.co.uk. We look forward to hearing from you!


ABR Associates Ltd is acting as an Employment Agency in relation to this role and specialises in placing candidates into permanent positions within Media / Digital, Technology / SAAS, Market Research, Events & Business Information. Website: www.abrassociates.co.uk
£45,000.00 - £65,000.00 per year
£45,000 - £50,000 Basic + Commission / Bonuses of a further £20k