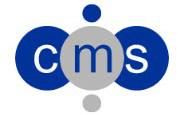 Cleaning Supervisor - CMS Recruitment
South East London, London

Cleaning Supervisor -

Mobile - Van Provided

Based - 40 Buildings around SE London

Hours - Flexible - 40hr week

Salary - £28 - £30k - £13.46 - £14.42

Acting as a hands-on Supervisor looking after multiple Cleaning Operatives based across multiple Public Buildings across South East London. You will be required to update reports on the in- house computer system and visit all sites to conduct Audits and reviews of service.

You will need to demonstrate strong team management skills and previous experience of managing cleaning services with great customer Service exposure.

This position is an on-going Temporary position which could lead to a permanent role.

You must have a drivers licence and be prepared to complete a Basic Vetting Process.