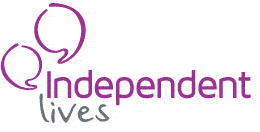 Cleaner/ Support Worker - INDEPENDENT LIVES (DISABILITY)
Worthing, Southern
Job Title: Cleaner/Support Worker
Location: Worthing      
Hourly rate:  £10.00     
Reference:    DP1471        
Hours/shifts: 10-15 hours per week (shifts flexible to be discussed and agreed at interview). Mileage will be paid at 40p per mile
• I am a young man who has had a life changing experience
• Looking for support to help me keep my home tidy and to complete domestic tasks
• I would also need someone to help me with shopping every now and then
• I also need support with admin tasks and day to day living.

Other Requirements
Must have a UK driving licence and access to own vehicle
All applicants must be willing to undertake an Enhanced Disclosure & Barring Service check
Successful applicants will be entitled to Holiday pay and will be issued employment contracts.

Description
Typical duties

Domestic -       
Laundry, hanging out to dry, ironing, putting away
Changing bed linen
Bed making
General cleaning
General housework, including cleaning, dusting and vacuuming.
Shopping
Tidying
Correspondence e.g. reading letters, help writing replies, form-filling, assisting with household paperwork
Any other reasonable task
Social:   
Accompanying and assisting employer on shopping trips when required
Any other reasonable task
 
Person specification
The successful applicant will be:
Respectful of the employer's privacy and confidentiality
Reliable with good time-keeping
Fit and healthy to undertake the required duties
Able to both follow instructions and work on own initiative
Hygienic, tidy minded and well organised
Patience and possess excellent interpersonal skills
Honest and cheerful
Able to speak and read English to a reasonable standard
Legally permitted to work in the United Kingdom
Able to work at all times to high standards of Health & Safety
Have a UK driving licence and have access to own vehicle
Previous experience preferred but this is not as essential as a kind and common sense approach to these roles.