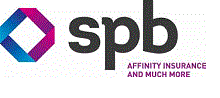 Claims Services Team Manager - Hiring Wizard
Portsmouth, Southern PO63EN
SPB UK are looking for a Claims Services Team Manager to join their team in Portsmouth.
Job Title: Claims Services Team Manager
Salary: Competitive
Location: Lakeside North Harbour, PO6 3EN
Working Hours: Permanent / 40 hours per week
Variable between 8am-8pm, Monday to Saturday subject to rota (1 out of 3 Saturdays) - Willingness to work flexibly as required to support business and our customers.
SPB UK & Ireland are currently recruiting for a permanent Claims Services Team Manager for full-time position as a Leader within our omni-channel Contact Centre, across a diverse product range and clients.
Claims Services Team Manager - Job Role:
We require, a Team Manager with proven leadership skills to provide direction and coaching their team to deliver excellent verbal and written customer communications. The ability to lead and deliver customer excellence across our range of channels such as Telephony (inbound & outbound), emails communications, on-line websites and webchats.
Lead and develop customer excellence professionals to deliver high quality standards whilst managing our customers to the highest standard across our insurance, financial services and associated services.
The role requires our Claims Services Team Managers to be highly professional, motivated and a desire to work in a rewarding business. Lead our people by example whilst demonstrating SPB's core values whilst applying good industry practise always.
Claims Services Team Manager - Job Role:
- You and your team assist customers with the completion of their journey from the first digital or telephone contact to final resolution by telephone, email or through our online websites;
- You and your team will gather and record accurately and efficiently all relevant information required to resolve the customer's interaction written or verbal;
- You and your team will liaise with specialists / suppliers to manage the customer journey;
- You and your team keep the Customer fully informed of progress until a full resolution has been completed;
- You and your team will be proactive with all Customers to deliver outstanding service and to present their full product service in writing or verbally;
- You and your team will accurately assess Customers eligibility for claims and associated products, demonstrating high levels of attention to detail and quality standards, and skilled to use emotional intelligence and proactivity:
- Undertaking quality assurance checks to ensure key processes and procedures are being adhered to;
-Complete annual appraisals and monthly one to ones;
-Ensure that all team members have a personal development plan in place;
-Ensure a 'Treating Customers Fairly' attitude is always maintained within the team, with all staff aiming to achieve the best customer experience by providing excellent customer service.
Claims Services Team Manager - The Candidate:
- Outstanding Leadership and people management skills;
- Ability to coach team members to deliver the desired results;
- Strong desire to share knowledge and develop others to succeed and grow their career;
- Excellent written and verbal communication and customer service skills;
- A professional and courteous manner with proven complaint handling and resolution skills;
- Enthusiasm and a willingness to learn new skills especially in the Gadget, mobile phone and repairs industry;
- Excel when working alone as well as leading a team and demonstrate accountability and role model behaviour;
- The ability to drive, coach and deliver the achievement of team targets;
- Equip, skill and coach the team to be able to switch between customer contact channels to meet the demands of our customers and clients;
- Strong, underpinning knowledge and understanding of the regulatory / compliance requirements for complaints management;
- Outstanding Customer Service in a challenging environment;
- Desire to develop a career within a growing and changing organisation
If you are interested in this excellent opportunity, press 'Apply' today! You will be redirected to our site where you can submit your application.
In addition, due to the nature of our business, SPB Group UK is unable to employ any candidates with adverse financial history or unspent criminal records.