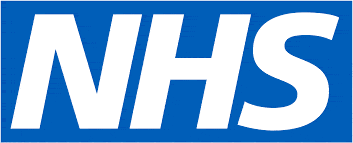 Chronic Disease Nurse - National Health Service
Rhyl, WA LL181LT
Chronic Disease Nurse
Kings House Surgery
The closing date is 01 December 2020
Job overview
We are looking to recruit a highly motivated Nurse to join our team. The ideal candidate would be experienced in working in General Practice with the following skills:
Diabetes review and management
Immunisations
COPD/Asthma review and management
The successful candidate would be required to have a Registered General Nurse qualification (currently registered with NMC) and work within the NMC code of professional conduct at all times.
Main duties of the job
The successful candidate will work at Kings House Surgery to enhance Chronic Disease management services within the practice. Knowledge of the GMS contract, e.g. The Quality and Outcomes Framework, is a vital element of the post. Additionally the successful candidate will be encouraged and supported to undertake any further training required to ensure appropriate role development.
Aid the practice team with implementation of new initiatives in the delivery of chronic disease management services.
Support the implementation of evidence-based guidelines in conjunction with the practice nursing team.
Promote the continuing professional development of yourself and other nurses & HCAs within the practice.
Participate in an annual appraisal.
About us
Kings House is a practice serving the town of Rhyl. We provide a full range of medical services.
Our team aim to provide a friendly professional service along with outstanding patient care.
Kings House has an open list. If a patient needs to register, they must come into the surgery.
The appropriate forms will be completed and an appointment for a registration medical will be arranged with one of our Health Care Assistants.
Quarry House Surgery in Dyserth is our branch surgery lacated in the local village of Dyserth.
Mission Statement
To serve the local community with respect, dignity and good clinical expertise.
We aim to value and help each patient as if they were our own relative but still maintaining high professional standards throughout
Job description
Job responsibilities
DUTIES AND RESPONSIBILITIES
Professional Responsibilities
Assist GP's to help deliver effective implementation of management of pts with chronic diseases as detailed by the Quality and Outcomes framework.
Contribute to the development of policies / protocols / guidelines within the practice.
Aid the practice team with implementation of new initiatives in the delivery of chronic disease management services.
Formulate reports as required for the practice manager and or senior nurse.
Support the implementation of evidence-based guidelines in conjunction with the practice nursing team.
Encourage the development of integrated services within Primary Care to include integrated practice based teams and multidisciplinary working.
Promote the continuing professional development of yourself and other nurses & HCAs within the practice.
Recognise the opportunities for working in partnership with the Primary Health care team.
Participate in an annual appraisal.
Leadership
Provide professional and managerial support to, health care assistants and review and monitoring of patients within primary care.
Offer guidance and support to health care assistants to improve standards of care if needed.
Participate in chronic disease management clinics within the practice if asked and only after appropriate training, & provide practical assistance and professional advice to achieve minimum standards of care.
Provide clinical input where required alongside practice nurses, particularly newly appointed nurses and GPs, to assist in skill development and sharing of best practice.
Delegate to others, with appropriate skills, knowledge and competence.
Encourage nursing practice in line with relevant evidence based research.
Act as a resource to the general public, patients within the health care system and their families, carers and various healthcare professionals.
Clinical
Work alongside Health Care Assistants to help develop their skills.
Support the practice in achieving quality indicators and targets of the GMS contract and any relevant National Service Frameworks.
Undertake opportunistic screening when clinically required.
Perform occasional venepuncture and electrocardiography - following appropriate training.
Undertake wound care/ management/dressing techniques.
Carry out ear examination and syringing, following appropriate training and assessment.
Undertake male, female and family planning assessments, give advice and refer patients appropriately - following appropriate training.
Perform cervical screening and promote breast awareness - following appropriate training.
Administer adult and paediatric injections under an individualised prescription or Patient Group Direction, ensuring safe storage, rotation and disposal of vaccines and drugs.
Undertake accredited training in specific chronic disease management as or if required. e.g. diabetes, respiratory, epilepsy, CHD etc. following appropriate training.
Contribute to the maintenance of the practice diseases registers.
Provide advice on lifestyle issues, assist and support patients in changing their unhealthy behaviours and refer appropriately.
Provide an adult and childhood immunisation service working to Patient Group Directions - following appropriate training if required.
Delivers travel health care, including vaccinations and advice for patients - following appropriate training if required.
Recognise the signs of child abuse, family violence, vulnerable adults, substance abuse, addictive behaviours, suicidal tendencies and is aware of local, referral procedures.
Ensure that current evidence based approaches to patient are standard practice
Apply infection control measures when collecting and handling of laboratory specimens, disposing of waste materials, dealing with blood and body fluids spillages and report and treat sharps injuries.
Undertake first aid and management of emergencies, eg burns, haemorrhage, hypo/hyperglycaemic emergencies/asthma attacks.
Undertake annual training and demonstrates competency in anaphylaxis and resuscitation techniques
Research, Audit and Quality
Encourage the development of a practice audit strategy and action plan for Primary Care.
Contribute to the provision of equitable, high quality services for patients in the locality.
Help support the integration across primary, secondary and tertiary care services.
Maintain an interest in national research initiatives and disseminate appropriate information to health professionals if asked to do so.
Ensure all care is evidence based using up to date validated literature.
Contribute to research and development programmes where required to improve clinical practice.
Education and Training
Provide professional advice /support to health care professionals within the Primary health care team
Following identified training needs, participate in training and facilitation of other practice nurses & health care assistants.
Provide mentorship and guidance for health care assistants
Participate in partnership programmes of awareness raising, detection and prevention of chronic diseases.
Maintain a level of expertise in specific chronic disease management (when appropriate) and other pertinent areas of health care, and seek to develop new and improved skills.
Advise members of the public on the concepts of health promotion, education, prevention and protection
Seek out new knowledge of nursing and health by reading, enquiring and partaking in continuous education programme.
Take responsibility for personal development and education including in-service training.
Direct, supervise and help mentor nurses and health care assistants in the clinical setting.
Actively participate in multidisciplinary education and training.
Monitor and maintain consistency of professional standards and take appropriate action if standards are not met.
Maintain professional development by attending relevant courses and study days to keep abreast of current knowledge and developments.
Abide by the legal requirements and statutory rules relating to practice and record and maintain periodic professional registration with RCN & NMC
Participate in an annual appraisal.
Person Specification
Qualifications
Essential
GCSE grade A to C in English and Math
Registered Nurse
Desirable
Chronic Disease Management - Diabetes COPD and asthma
Disclosure and Barring Service Check
This post is subject to the Rehabilitation of Offenders Act (Exceptions Order) 1975 and as such it will be necessary for a submission for Disclosure to be made to the Disclosure and Barring Service (formerly known as CRB) to check for any previous criminal convictions.
UK Registration
Applicants must have current UK professional registration. For further information please see NHS Careers website (opens in a new window).
Employer details
Employer name
Kings House Surgery
Address
Kings Avenue
Rhyl
Denbighshire
LL18 1LT
Employer's website