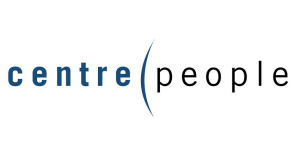 Chinese-speaking Education Consultant - Centre People
London, London
Chinese-speaking Education Consultant

An expanding company which specialises in providing advice and assistance on UK education, tutoring and guardianship services, now seeks an Education Consultant to join them in their North London office.

The successful candidate will have knowledge of UK private secondary education sector and universities with good communication and sales skills.


LOCATION: North London
SALARY: £23-35K + commission + bonus (depends on experience)
TYPE: Permanent – Full-time
START: ASAP
CORE DUTIES:
Provide client consultations on secondary or university education in the UK
Selling to private clients with guardianship, tutoring, secondary and higher education services, including probing, consolation, proposal writing, and after sales servicing
Identifying areas for expansion and development for new business
Discussing business methods, contributing to the development of sales strategies
Generating business leads and keep in regular contact with existing clients
Working closely with senior management to refine how the business presents itself to fully explore and grow in target markets
Preparation of various documents, including marketing materials
Translation / Interpretation of documents
Preparation of itineraries, bookings, liaising with clients and suppliers
At times travel outside of London including occasional trips over the weekends and evenings (travel expenses covered)
IDEAL CANDIDATE:
Totally fluent in Mandarin and English is essential
Strong knowledge of Cantonese will be highly desirable
UK Master's degree (or equivalent ) or higher education is essential
Previous proven experience within education consultancy and Business Development is essential
Knowledge of UK private secondary education sector and universities is essential
Able to learn and operate independently
Experience of building relationships with ideally strong personal contacts with key players in the industry
Excellent verbal and written communication skills
Good PC and basic administration skills
If your application is successful, you will be contacted within 2 days. We regret that due to the high volume of applications we receive we cannot provide feedback on individual CVs.
£23,000.00 - £35,000.00 per year