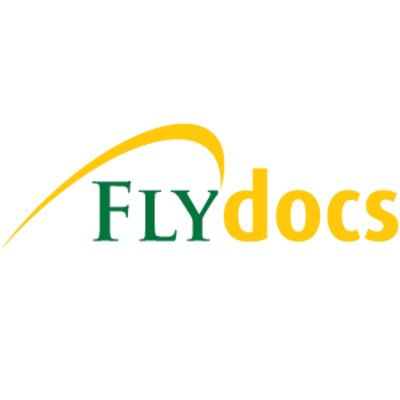 Chief Technology Innovation Officer - FLYdocs
Birmingham, MID B2 4QA
Job Title: Chief Technology Innovation Officer
Location: Tamworth
Salary: £100,000 - £120,000 per annum
Benefits: Negotiable
We have an exciting new role to join a prestigious business as a Chief Technology Innovation Officer (CTIO). The CTIO will play an integral role in the delivery of strategic innovation projects in line with the overall the Company growth strategy. Reporting directly to the CEO and leadership team you will be responsible for the creation of innovation ideas, product life-cycle management, technical realisation and integration, and related product support services.
One of your key deliverables is to ensure timely and successful commercialisation of innovation initiatives in line with our company objectives of being the supplier, the employer and the technology partner of choice.
As the CTIO you will coach, mentor, and empower your teams to learn and perform at their highest potential while embracing diversity in thinking. As the Innovation Champion for the entire organisation, you will promote company-wide participation in creation and protection for standard practices, educate, and provide necessary support, for the innovators in the company and lead by example.
Chief Technology Innovation Officer Key Accountabilities:
Lead and upskill global product design, product, and software development teams to identify, develop and execute our innovation strategy and roadmap aligned to strategic business goals and growth priorities
Manage a balanced portfolio of growth projects in line with company strategy that span sustaining and disruptive initiatives focused on product, service, process, and business model innovation
Identify and manage external technologies, assets and companies that may accelerate innovation and market access through partnerships and acquisitions
Foster an innovation culture and design and implement internal and external digital innovation and product management process
Specify and design system, security and platform infrastructure requirements and management of associated technology partners
Track and report on innovation metrics, budget and business impact on a regular basis
Management of internal IT systems and architecture
Chief Technology Innovation Officer Skills/Experience:
Experience in leading innovation design organisation
Demonstrated experience in innovation process, design thinking, solution design, and business model canvassing
Vast record of designing and successfully implemented innovation strategy and associated roadmap
Proven knowledge about latest cloud and associated security technologies
Experience in agile/scrum methodology
Possession of inquisitive and creative mind
Superior research and analytical skills to track and predict technology trends.
What we offer:
The opportunity to work as part of a leadership team that is passionate about the people
The chance to work within a fast-growing, progressive, global-acting company
Career development opportunities
Flexibility, with the possibility to split time between the office and home
Flat and lean organisation enabling fast decisions and action
Competitive salary, private health insurance and an annual salary review based on performance
For more information about the Chief Technology Innovation Officer role or to apply send your CV now via the Apply button
£100,000.00 - £120,000.00 per year