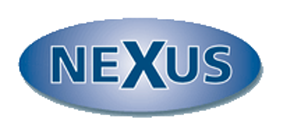 Chief Executive Officer – Automotive Parts – Bilbao Spain - Nexus Recruitment
London, London
Are you looking for a new challenge in a growing business where you can utilise your extensive executive leadership expertise from within the automotive industry?
A leading automotive parts manufacturer with operations across Europe is looking to recruit a Chief Executive Officer for the business in Bilbao Spain.
The Company
This is an excellent time to join this business, they turnover 6 billion and are growing through a serious of acquisitions.  There are approximately 200 employees currently spread across three manufacturing plants in the Bilbao region of Spain.
About the Chief Executive Officer / CEO position
Your remit will be to integrate the company in to the main group globally with a focus on strategy and growth.
As the Chief Executive Officer – CEO you will be managing at Director Level including operations and ideally running the company from a plant management perspective.
This is a key position with leading automotive parts manufacturer as you will be responsible for the successful restructuring of the plant/company.
As the Chief Executive Officer / CEO you'll be responsible for all aspects of the business on a country basis. The salary for this role will be in the range Euros 150K – Euros 200K + package
Your key responsibilities as Chief Executive Officer / CEO will include
Ensure stability in the daily business running
Economic planning and realization of production processes and facilities
Efficient and timely production due to schedules of the customers
Continuous improvement of technical facilities and products due to quality and costing optimization
Leading and controlling of all technical areas of the company with assistance of KPI's
Leading and development of the employees
Support of the sales team in the acquisition of new projects
Documentation and controlling of the budget including cost, investment and capacity planning
You will ideally be at a senior level or perhaps a Chief Executive Officer in an automotive manufacturing business or similar company.
For more information about this excellent career opportunity, as Chief Executive Officer – CEO, please send your CV to us in Word format.
150,000.00 - 200,000.00 per year