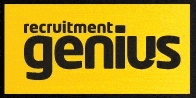 Chef de Partie - Recruitment Genius Ltd
London, London
Steeped in history, this organisation is one of the four Inns of Court and a professional membership organisation responsible for the training and qualification of barristers.

The Catering Department provides all catering requirements to a wide range of events from canape receptions, themed buffets and food stations to formal fine dining. Catering anywhere from 20 to 300 guests you will be part of a dedicated team that strives for excellence. They use some of the finest ingredients, sourced locally to create seasonal menus with an emphasis on simplicity of flavour and solid technique.

Key components of this role will be managing a section of a vibrant and busy kitchen, supporting the events team in the execution and delivery of key annual events; and the opportunity to be creative whilst liaising with the Head Chef to develop new dishes and menus.

Previous work experience in a high volume, high quality establishment such as a 4 or 5 star hotel, corporate contract catering or a members club is essential. You will be a natural collaborator with well-developed interpersonal skills and the ability to communicate clearly and fluently with people of all levels. The successful candidate will be a team player yet capable of working independently and juggling an ever-changing workload.

This is a Permanent Full-Time contract. Excellent benefits include a generous pension scheme, annual performance related bonus, private medical and life cover as well as a generous leave allowance.

Overview of duties
- Manage a section within the kitchen as instructed by the sous chef or head chef.
- Ensure dishes are cooked, prepared and served or plated to the highest standards possible on a consistent basis.
- Ensure that stock is rotated and controlled within your area of responsibility within the kitchen.
- Adhering to the highest levels of food hygiene and preparation.
- Supervision of junior kitchen staff as required.
- Assist with incoming goods and deliveries ensuring that they are stored in the right conditions.
- Monitoring portion control and waste control to maintain profit margins
- Working with the head chef to develop new dishes and menus.
- Liaise with the operations team where necessary in the planning and delivery of events.
- Accountable for COSHH, Food Safety, H&S, legal regulations, environmental policies and duty of care to customers and colleagues within your area of responsibility.
- Undertake necessary food checks and probing in accordance with the relevant food hygiene and safety standards.

The deadline for applications is Monday 25th November 2019.

Please include a cover letter with your application.
£24,000.00 - £26,000.00 per year