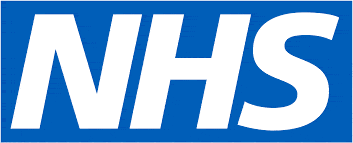 Charity Manager - National Health Service
Stepping Hill Hospital, NW SK27JE
Job Reference: 362-A-19-2333906
Employer:

Department:

Charity management and fundraising

Location:

Stepping Hill Hospital, Stockport

Salary:

£38,890-£44,503 per annum
---
Stockport NHS Foundation Trust
There are lots of good reasons to choose to come and work at Stockport NHS Foundation Trust. A dynamic integrated Trust with integrity and vision. Exactly the same qualities you'll see in yourself. Stockport NHS Foundation Trust aims to be the organisation of choice for patients and an employer of choice for staff. In order to continually improve all aspects of our patient experience, we rely upon having a highly skilled, motivated, diverse, productive and patient focused workforce.
Stockport Foundation Trust is one of four 'specialist' hospital sites in Greater Manchester. Being a 'specialist' hospital will enhance our general surgery, anaesthetics, critical care and emergency medicine for the benefit of people in Stockport, High Peak, Cheshire and across Greater Manchester.
Our values 'Quality and Safety, Communication, Service' are at the heart of everything we do and come from our 'Your Health. Our Priority' promise. Every day they drive the behaviour and actions for every person in our organisation.
Please read the documents attached to this vacancy before applying, including the job description, person specification and the information for applicants which includes useful information to help complete your application.
---
Stockport NHS Foundation Trust has big ambitions for the future, and the same goes for the charity that supports its efforts.
The charity's trustees have established the new role of Charity Manager, as part of their commitment to building an effective fundraising function to support the Trust's services that care for people from Stockport, High Peak and the surrounding areas.
This role is a rare and exciting opportunity to kick start a proactive fundraising approach for the charity, and also to help shape how the charity grows in the future, building on the high value that the local population places on local NHS services.
The trustees are looking for someone who can demonstrate a strategic and systematic approach to charity management, has a track record of leading high performing teams, and the proven ability to develop and deliver fundraising campaigns that exceed expectations.
The successful candidate will have excellent communication skills, a flexible approach to managing the demands of the role, and the skills to build strong relationships with existing and potential supporters. In return they will join a supportive and friendly team in an organisation that is committed to being a great place to
The Trust is committed to safeguarding and promoting the welfare of children, young people and vulnerable adults and expects all staff and volunteers to share this commitment and promote safeguarding by implementing the Trust's policies and procedures, acting promptly on concerns, communicating effectively and sharing information appropriately.
If successful this vacancy will require a Standard DBS check at a cost of £26.50. This cost will be deducted from your first Trust salary
In addition to this it will be a condition of your employment that you will join the DBS update service and pay the annual subscription fee of £13.
For further details / informal visits contact:
For an informal discussion about the role contact Caroline Parnell, Director of Communications & Corporate Affairs, via email at caroline.parnell@stockport.nhs.uk or call 0780 7671728
---
Occasionally we may need to close a vacancy early if in receipt of a large number of applications. If you are interested in this post and wish to be considered, we advise you to complete and submit your application as soon as possible. Unfortunately we are not able to acknowledge each application. If you do not hear from us within 4 weeks of the closing date, please consider that you have not been shortlisted. Please also note that Stockport NHS FT are unable to refund interview expenses or re-location costs. Stockport NHS FT is committed to promoting and championing a culture of diversity, fairness and equality for all applicants and employees. Applications are welcomed from all backgrounds and we strive to reflect the community we serve in our diverse workforce. Our "two tick" kite mark guarantees a candidate with a disability, who fulfils the essential criteria, an interview at the Trust. We can make reasonable adjustments, and offer support and advice in a variety of ways on request.
After applying via NHS Jobs, your application will be imported into our 3rd party recruitment system (Trac). All subsequent information regarding your application will be generated from apps.trac.jobs. You will be unable to track the progress of your application or receive messages through the NHS Jobs website. Stockport NHS FT will be unable to respond to any e-mails sent to us via the NHS Jobs website.
By applying for this post you are agreeing to Stockport NHSFT transferring the information contained in this application to Trac. If you are offered a job, information will also be transferred into the national NHS ESR system. All communication regarding your application will be made via email, please ensure you check your junk/spam folders as emails are sometimes filtered there.
38,890.00 - 44,503.00 per year