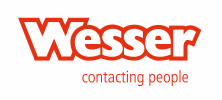 Charity Fundraising Manager - Wesser Limited
Bristol, SW BS1 3XD
Wesser Limited are currently recruiting for a Fundraising Manager to train, manage and grow fundraising teams within the Bristol area.
The role of a Fundraising Manager is vital in ensuring that Wesser can deliver in excess of 30,000 regular donors for our long term charity partners every year. It is therefore paramount that applicants have a sound understanding of direct fundraising and experience of growing and maintaining successful fundraising teams.
Benefits:
£21-24k basic salary
Generous bonus structure with an OTE in excess of £30,000 per annum.
Fully expensed company car
Company pension scheme
Key task and responsibilities:
To recruit a high number of quality supporters.
Promote a positive staff and supporter experience, by living the Wesser and charity values.
Take the lead on the implementation of door-to-door supporter recruitment strategy with a focus on donor quality and longevity.
Develop regional campaigns by recruiting new Team Leaders and Fundraisers through fair and effective recruitment techniques.
Conduct New Starter Training and Assessment Sessions as and when required; in line with HR policies, sector regulatory standards, company values and ethical standards.
Required skills/qualifications:
Working knowledge of Door-to-Door/Direct fundraising
Track record of motivating groups of people and performance management
Excellent interpersonal skills, along with the ability to develop strong working relationships with charity partners
Excellent motivational and training skills
Flexibility in managing a variety of tasks/projects concurrently
IT literate – familiar with Microsoft Office (Word, Excel and PowerPoint)
Excellent numerical skills and ability to analyse results data
Travel:
Regular travel within the campaign area will be required.
This role would suit an established fundraising manager or a Team Leader/Coordinator looking to develop their career within the charity sector.
All successful applicants will be contacted within 7 days.
£21,000.00 - £24,000.00 per year
+ Bonuses + Company Car + Pension