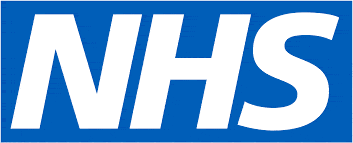 Charity Fundraising Assistant - National Health Service
BEECH HOUSE, MID LN57JH
Job Reference: 818-CO102
Employer:

Department:

COMMUNICATIONS

Location:

BEECH HOUSE, LINCOLN

Salary:

£24,907 - £30,615 pa
---
LCHS Way
We Listen, We Care, We Act, We Improve
We listen: we engage with everyone we work with, we are united, we are always positive
We care: everyone is valued, respected and developed, knowledge and skills are nurtured, success is celebrated
We act: clear goals and right resources, freedom coupled with accountabilty, emphasis on simplicity
We improve: we are creative, resourceful and innovative, integrated and collaboration is the way forward, we're always striving to do better
....Fit for now, fit for the future.
REMEMBER - Please ensure you read all information prior to applying for any job roles. Note any applications via agency will not be accepted.
---
Lincolnshire Community Health Services Trust Charitable Fund is a registered NHS Charity which supports the work of the Lincolnshire Community Health Services NHS Trust (LCHS) and the Lincolnshire Partnership NHS Foundation Trust (LPFT). LCHS is the corporate trustee of the charity and as such is legally responsible for the fund and the safe running of the charity. The management of the charity is delegated to the Charitable Funds committee and the day to day running is carried out by employees of LPFT and LCHS under the control of this committee.
The charity is funded by donations, often from patients and their families who are grateful for the care they have received and support the work of the two trusts. The charity exists to enhance and improve the patient experience by providing additional equipment, extra training or to improve the surroundings for patients and staff.
Our Organisations
Lincolnshire Community Health Services NHS Trust's staff collectively see thousands of people every day in community hospitals, health clinics, schools, children's centres and in patients' own homes. They are dedicated to supporting members of our communities to manage their own health at home and reduce the need to go into hospital where-ever possible. Lincolnshire Partnership NHS Foundation Trust provides comprehensive mental health and social care services for the county of Lincolnshire and beyond. Services include specialist health services for people with a learning disability or mental health problem.
About the Role
This is a 15 hours per week, flexible fixed term Charity Fundraiser role to be based at LCHS Trust Headquarters, Beech House, Lincoln but to work regularly at LPFT Trust Headquarters St George's, Lincoln Lincolnshire LN1 1FS. The hours of work will be flexible to suit by agreement. You will provide day support to the joint Lincolnshire Community Health Services and Lincolnshire Partnership Foundation Trusts' Charity, marketing the charity and its work in order to attract fundraising. Particular focus will be given to social media and online promotion, initiating and developing event ideas and supporting aspects of external events. You will also provide administrative support to the Charitable Funds Committee.
The post holder will work with the Finance & Communications departments as well as the clinical and non-clinical staff across the services and across the county
The Person
The successful candidate will have a good general education to GCSE English Language standard or equivalent NVQ Level 3 with experience in an administrative or similar role. Excellent communication skills, both oral and written are essential, as is IT literacy and a working knowledge of social media channels. You will be organised with the ability to prioritise workloads, meet deadlines and be self-motivated with the ability to work on own initiative
Interview date: 29 April 2020
For further details / informal visits contact:
PAULA DUCKWORTH, FINANCIAL & CHARITABLE FUNDS ACCOUNTANT, FOR FURTHER INFORMATION at 01522 308 872 OR 01522 308 893
---
Based on feedback from our staff, we have been named among the Health Services Journal's (HSJ) and Nursing Times' top 100 'Great Places to Work'. We're in the top 20 per cent of all community trusts for overall staff engagement in the 2014 NHS National Staff Survey
Important Information: All new employees will be subject to a charge if a DBS check is required for the post. The Disclosure & Barring Service application form (formerly CRB) will be provided by LCHS and the fee will be deducted from your salary over a maximum of a 6 month period.
Any existing employees who require a DBS check as part of the application process will be subject to a charge for that DBS check.
We are a Disability Confident employer ensuring that disabled people have the opportunities to fulfil their potential and realise their aspirations.
Support and/or assistance with completing an application form is available from the Workforce Services Team by calling 01522 308700.
24,907.00 - 30,615.00 per year