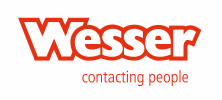 Charity Fundraiser - Lifesaving Charities - Wesser Limited
Bracknell, HC RG12 1LS
Wesser are currently recruiting talented door to door charity fundraisers to work as part of our live-in fundraising teams nationwide. This is a fantastic opportunity to work on behalf of organisations that are directly responsible for saving thousands of lives every year while being supported by a fundraising organisation with over 50 years of experience.
As a Wesser Fundraiser you will be provided with an industry leading hourly rate, an achievable bonus structure and numerous fantastic incentives to keep you motivated. We are also keen to develop all our team members to become industry leaders able to motivate and manage their own teams.
If you are a fun-loving, friendly individual that wants to make a real difference in the charity sector, this is the perfect job for you!
£10.00+ per hour.
Industry leading bonus structure.
Full training (no experience necessary).
35 hour/5 day working week.
Short Term/Seasonal roles available (Minimum stay of just 5 weeks).
Regular team incentives/events.
Subsidised accommodation.
Company car.
Various development and promotion opportunities.
Apply Now – You will be directed to a quick and simple applications form. All successful applicants will be contacted within 48 hours.
£17,000.00 - £25,000.00 per year
+ Bonuses + Subsidised Accommodation + Company Car + Pension