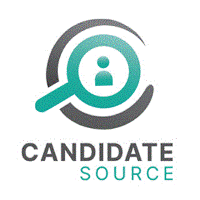 Charity Fundraiser / Coordinator - Candidate Source Ltd
Manchester, NW M167RN
A charity that provides support for vulnerable young adults is seeking a Charity Fundraiser / Coordinator to join its team in Manchester.  This is a part time role working 24 hours per week over 3 days.  

 

As the Charity Fundraiser / Coordinator you will:


Develop a fundraising plan to meet the financial needs of the organisation's work, in line with annual budgets and the strategic plans for the charity long term.
Research, fundraise and secure funds to meet the costs of the charity's work.
Write complex applications to secure grants and financial awards including presentations where appropriate.
Recruit, train and manage volunteers to help meet the fundraising targets where appropriate.
Promote the charity to secure sponsorship from potential supporters competing in local and national sporting events.
Ensure information is provided to supporters of the organisation and those involved in its services.   


We are keen to speak to people about this Charity Fundraiser / Coordinator role with the following skills and experience:


Demonstrable experience and initiative of successfully designing, planning and delivering fundraising activities.
Experience of leading on the successful securing of funding with knowledge of a range of potential income streams.
Marketing experience with excellent copywriting skills, with the ability to produce written materials including detailed reports, applications, communications and engaging online web content appropriate to various target audiences.
An ability to develop and complete reporting systems to meet funding criteria awards.
Demonstrable ability to engage and influence a range of stakeholders, including the design and delivery of presentations.
Experience of building and maintaining successful relationships and networks which contribute to the organisation's goals.

 

In return, the Fundraiser / Coordinator will receive a pay rate of £10.30 per hour. Flexibility will be required to hours worked as you will occasionally need to attend events during evenings and weekends. 

 
If this sounds like the Charity Fundraiser / Coordinator role for you click the apply link online and send an updated copy of your CV today!




Candidate Source Ltd is an advertising agency. Once you have submitted your application it will be passed to the third party Recruiter who is responsible for processing your application. This will include holding and sharing your personal data, our legal basis for this is legitimate interest subject to your declared interest in a job. Our privacy policy can be found on our website and we can be contacted to confirm who your application has been forwarded to.
10.30 - 10.30 per hour
Benefits: