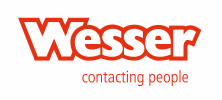 Charity Fundraiser – Industry Leading Agency – Lifesaving Charities - Wesser Limited
Stockton-on-Tees, TT TS18 2ER
Do you want to raise funds for a charity that saves countless lives?
Join the Wesser Fundraising Team!
Wesser are currently recruiting talented door to door charity fundraisers to work as part of our local fundraising teams in Middlesbrough. This is a fantastic opportunity to work on behalf of an organisation that is directly responsible for saving thousands of lives every year while being supported by a fundraising organisation with over 50 years of experience.
As a Wesser Fundraiser you will be provided with an industry leading hourly rate, an achievable bonus structure and numerous fantastic incentives to keep you motivated. We are also keen to develop all our team members to become industry leaders able to motivate and manage their own teams.
If you are a fun-loving, friendly individual that wants to make a real difference in the charity sector, this is the perfect job for you!
What we offer:
£9.00 per hour
Rewarding bonus structure (OTE £1600 – £2000 per month)
20 days holiday plus bank holidays
Extensive training and development program
Regular promotion opportunities
Fully employed permanent role
Full or part time roles available
Charity Fundraising role:
Engage with members of the general public in a friendly and relaxed manner
Promote the lifesaving work of St John Ambulance
Be part of a lively, successful local fundraising team
What we're looking for:
Motivated, fun-loving and friendly individuals
Caring and considerate people
People that want to make a difference in the charity sector
An excellent level of verbal and written English
All applicants must be 18 years of age or older
Applicants must be able to travel to and from a fundraising area within the region advertised
All successful applicants will be contacted within 48 hours.
starting at £9.00 per hour
+ Bonuses + Pension