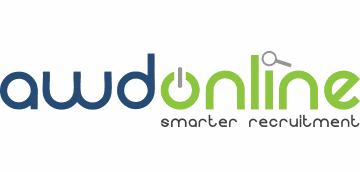 Change Manager - Business Operations – IT – Contact Centre - AWD online
London, London W4 4HH
Change Manager who has a good understanding of business change management methodologies, tools and techniques with strong business, digital and systems analysis skills is required for a 3 month contract in Chiswick, West London.
Candidates will need to be an experienced Operations Manager with proven experience identifying and delivering change.
RATE: £400 - £450 per day 
LOCATION: Chiswick, West London 
JOB TYPE: Full-Time, 3 Month Contract
JOB OVERVIEW
We have a fantastic new job opportunity for a Change Manager who has a good understanding of business change management methodologies, tools and techniques with strong business, digital and systems analysis skills.
Working as the Change Manager you will facilitate the transformation of the Client's consumer care department from its current state designed for internal processes and procedural delivery to an externally focused, customer engagement contact centre.
As the Change Manager, you will lead the review and adoption of new and enhanced processes and/or procedures across the operation. These changes could include technology implementations, digital innovation and overall operational efficiencies.
APPLY TODAY
If this job looks like your ideal position, then please send in your CV as soon as possible for our Recruitment Team to review.
DUTIES
Your duties and responsibilities as the Change Manager:
Assess existing operational processes,

procedures, system usage and team skills to identify opportunity for customer experience and efficiency improvements
Map customer journeys and use analytics and insight to identify o

pportunity for:
Quick operational fixes

Launch of new digital chan

nels to improve customer experience/ remove unnecessary contact

Longer term opportunities for digital transformation
Work with business areas, to review and complete:
Team role and respon

sibilities review and make recommendations for structure chang

es

Service level / KPI target review and recommendations

Operating model changes to optimise service across workforce management, opening hours, "bricks and mortar vs WFH models" etc

Training to

revise current training materials

Process/ Operationa

l Manuals

MI suitability

Identify improvements that are client dependant to drive greater customer loyalty / efficiencies
Identify areas for change; benefits, risks and mitigation and document within a

business case
Present findings to internal s

takeholders and client stakeholder
CANDIDATE REQUIREMENTS
Experienced Operation

s Manager
Proven experience identifying and delivering change to enhance the customer experience and drive greater efficiencies

within contact centre services
Good understanding of business change management methodologies, tools and t

echniques
Good knowledge and experience of Consumer Good Products / Retail/ Contact Centres

f

amiliarity with project management approaches, tools a

nd phases of the project lifecycle
Experience in data gathering and facilitation techniques
Strong busi

ness, digital and systems analysis skills with the ability to troubleshoot when required
Excellent verbal and written communication skills with the ab

ility to engage all types of stakeholders and mitigate and change risk
Confident in using total MS off

ice suite
The ability to interact professionally with a diverse group, including executives, managers and subject matter experts
Have a forward thinkin

g and open-minded vision for the business driving change control with all employees to support effect

ive positive change
Self-starter that will "roll their sleeves up and lead from the front"
HOW TO APPLY
To be considered for this job vacancy, please submit your CV to our Recruitment Team who will review your details. CV's of Job Applicants meeting this requirement will be submitted to our Client for consideration. By submitting your job application to us you are hereby giving us your express consent to submit your details to our Client for this purpose.
JOB REF: AWDO-C5515
Full-Time, Contract Jobs, Careers and Vacancies. Find a new job and work in Chiswick, West London. Multi-Job Board Advertising and CV Sourcing Recruitment Services provided by AWD online.
AWD online operates as an employment agency
awdonline | http://www.awdo.co.uk