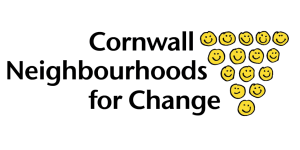 Change Coach - Cornwall Neighbourhoods for Change
St Austell, SW
Caseworkers – Full Time / Part Time
Home Based (With locations in St Austell or Redruth depending on contract)

About Us

Cornwall Neighbourhoods for Change (CN4C) is a charity and a social enterprise which aims to transform the quality of life for people, places and communities.

We've been around since 2001 and are focused on affecting change that will make lives better, make Cornwall fairer and combat inequality and injustice.

We're now looking for a number of Caseworkers to join us for fixed-term contracts and support the delivery of various programmes that support Cornish people.

Due to the funding surrounding each of these roles, the contracts end as follows:

St Austell based roles:
- 1 x part-time role until the 31st August 2021
- 1 x full-time role until the 31st March 2022
- 1 x full-time role until the 31st August 2023

Redruth based role:
- 1 x full-time role until 30th June 2022

All roles have the potential to extend subject to funding.

The Benefits

- Salary of £21,000 per annum
- Employers contribution pension scheme
- NHS Top-Up Healthcare plan membership for all staff
- Join an organisation that is empowering communities in Cornwall

If you have a strong understanding of how to support individuals from disadvantaged communities, this is an incredible opportunity to become part of programmes that are helping local people to increase their skills, build their confidence and work towards a more positive future.

You will have the chance to work with a diverse range of people, helping them to gain the skills and confidence needed to make a positive change in their lives.

The Role

As a Caseworker, you will support people on their journey to wellness, social inclusion, learning or work.

Supporting the delivery of a number of different programmes, you will manage a caseload of people and help them to identify and overcome their personal barriers.

Specifically, you will:

- Build relationships with the local community and take part in CN4C's outreach activities to individuals in the community
- Liaise with local partners, stakeholders and organisations to identify and recruit eligible participants
- Carry out needs assessments and work with participants in a group or 1-2-1 setting
- Provide advice and guidance in an inclusive way
- Build relationships with local specialist project partners to ensure the best possible experience and support is offered to every member of the community
- Foster relationships with the employer engagement services, job centres and directly with employers to support individual's work-related journeys
- Perform a range of administrative tasks

About You

To join us as a Caseworker, you will need an understanding of the following:

- How to overcome the barriers for people from disadvantaged communities, as well as people facing multiple and complex needs
- The need for confidentiality and equal opportunities
- How to create a safe operating environment
- Working with people who have experienced traumatic events

A full driving licence and access to your own vehicle would be beneficial, as would knowledge of community development or the European Funding context.

Other organisations may call this role Community Support Worker, Change Coach, Community Engagement Co-ordinator, Support Worker, NEET Support Worker, or NEET Project Officer.

Webrecruit and CN4C are equal opportunities employers, value diversity and are strongly committed to providing equal employment opportunities for all employees and all applicants for employment. Equal opportunities are the only acceptable way to conduct business and we believe that the more inclusive our environments are, the better our work will be.

So, if you're seeking your next challenge as a Caseworker, please apply via the button shown. This vacancy is being advertised by Webrecruit. The services advertised by Webrecruit are those of an Employment Agency.
21,000.00 - 21,000.00 per year
Benefits: