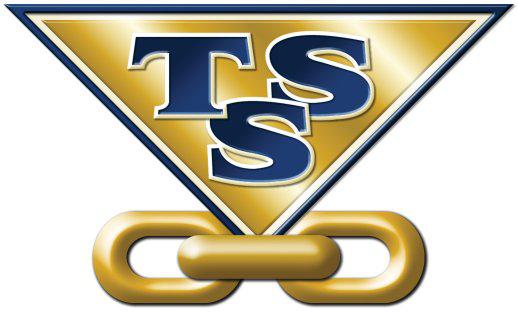 CCTV Operator - T.S.S. (TOTAL SECURITY SERVICES) LIMITED
Nottingham, MID NG7 3GQ
CCTV OPERATIONS


PURPOSE OF ROLE:


To provide support to all stores across Boots the estate, in relation to all security related matters including people safety issues and store processes. Manage, monitor and mentor all CCTV operators based within the CMC.
KEY TASKS AND RESPONSIBILITIES:
To ensure that all requests coming into the CCTV Centre are dealt with in a professional, accurate, courteous, customer focussed, and timely manner.
To update the CCTV Centre Manager immediately in relation to any incidents/issues which may escalate.
In the absence of the CCTV Centre Manager, to provide a written report to the Boots CCTV Manager (or his deputy) regarding any incidents within 12 hours followed by relevant updates as and when they occur.
To write reports in relation to incidents and to refer these to the CCTV Centre Manager before submitting them to any stakeholders.
All written reports should be completed before the end of the shift with video (audio) verification attached if possible.
Remotely train LAI's, Store Managers & security officers within stores.
Remotely log onto Store Systems to assist security officers in stores as needed.
To monitor all store compliance checks.
Reporting of faults to the helpdesk.
To pro-actively monitor store systems and report any faults through the correct channels.
Provide reports for CMI team via Store Analytics as and when required.
Carry out daily health checks on CCTV cameras (Visuals, Audio, alarms)
Answer phone calls, email's and memo's in a professional and timely manner.
Completion of daily occurrence books ensuring all relevant information has been logged.
Answering 2-Way Audio/Video Assistance Calls
Monitor Intruder Alarm calls and contact emergency services with accurate information after reviewing store footage
Monitor lone Colleague Store lock ups & deliveries
Monitor high risk stores that require additional attention.
Assist Store Guards,LAI's &, Store Managers with using Genetec systems (i.e. retrieving footage, burning footage for Police)
To maintain the highest levels of system knowledge and functionality.
In the absence of the CCTV Centre Manager, to deal with all complaints in a professional and timely manner and to send a written report to the Boots CCTV Manager (or his deputy) as soon as practicable.
To follow process at all in times in line with SOP's.
Maintain the agreed KPI's at all times.
To manage emergency situations in line with the CMC SOP and CMC Manager
To take reasonable care of yourself and others, to ensure nothing is misused in relation to Health and Safety and to report anything that is not safe
Any other reasonable duties as required by your Line Manager
RELEVANT SKILLS AND EXPERIENCE:
Must hold a valid CCTV SIA Licence.
Must have excellent interpersonal communication skills with good organisation and attention to detail qualities.
Must be computer literate in Microsoft Office and bespoke systems
Able to prioritise and organise own work load and work within time constraints with accurate detail
Must be flexible with working times and areas, dependent on business needs
Must have excellent personal presentation.
If you are what we are looking for don't hesitate to get in touch! Click the Apply button above or contact our Recruitment Team if you'd like more information 020 8523 5533 or email recruitment@totalsecurity.co.uk

starting at £11.41 per hour