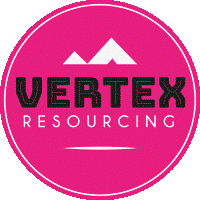 Category Manager - Top 4 - Vertex Resourcing Ltd
Kingston Upon Thames, London KT2 6DZ
A fantastic and rare opportunity has arisen to join one of the most sought-after consumer goods companies in a Top4 Category role.
This position needs a functional expert to create and lead the UK category vision across several of their key brands. You'll be expected to bring your out of the box thinking to help shape and influence the direction of the UK business.
To be considered for the role you will need a proven track record of delivering insight-based thought to deliver sustainable business growth. The business pride themselves on their unique approach with their people and culture truly setting them apart from other companies. Therefore, you'll need to be go-getting, creative and able to deal with a diverse, and every changing workload!
Requirements for the role:
Min 3 years' experience working in a branded FMCG company with primarily category experience OR in a retail environment as a buyer.
Ideally be able to demonstrate long term category relationships with UK retailers alongside large scale range reviews.
A proven record of delivering outstanding business results and exceeding targets.
Degree educated
This is an awesome opportunity to join an exceptionally talented team of individuals in a company that will enhance your career greatly.
45,000.00 - 55,000.00 per year
+ Car Allowance & Bonus