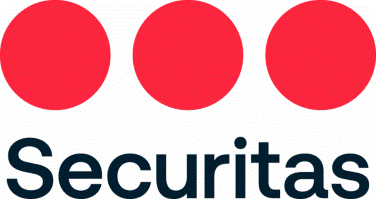 Casual Security Officer [Relief] - Licenced Role - Smart Recruit Online
London, London

Do you have what it takes to be an Relief Security Officer with Securitas?

We have an exciting opportunity for an enthusiastic Relief Security Officer to join our dynamic team on a Permanent basis. This role is perfect for anyone who is looking to stay within the Security industry or looking to start a new career in Security.

The role of Relief Security Officer is to provide security services at various sites across a defined geographical area as required. Protecting the customer's employees,property and other assets in line with the relevant Assignment Instructions and site-specific customer requirements. Please note that you will require a mode of transport to travel to other sites.

The role of a Security Officer can be challenging, especially when working with one of the most high-profile and respected brands in the UK.

To be considered for this opportunity you must hold a current SIA Licence.

Although demanding, a Security Officer role with Securitas will allow you to demonstrate your exemplary customer service skills as you engage with customers, clients and visitor. throughout each shift, whilst remaining alert to security issues and keeping everyone safe.

Security Officer | Protective Services | Guard | CCTV | Door Staff

The role of Relief Security Officer is to prevent and deter unauthorised access to site and monitor fire alarms, intruder alarms and CCTV as appropriate whilst conducting external and internal security patrols as detailed in the Assignment Instructions by the client.

There is also the the responsibility to provide traffic control and apply parking restrictions as required and also carry out routine tests of security equipment where appropriate.

You will be providing health and safety support, guidance and information to all staff, visitors and contractors whilst ensuring safeguarding of the premises. You will be ensuring health and safety procedures are followed at all times.

We pride ourselves by providing our employees with a chance to build a career within the Security sector by enabling them to gain qualifications and accreditation which will lead to a successful career here at Securitas.

Essential Skills

To be available as and when called upon to cover shifts, occasionally at short notice.
Must hold a valid SIA Licence.
Must have the right to work in the UK.
Must be over 18.
Have a five year checkable employment history or be able to produce documentary evidence of any period of unemployment,
self-employment or full and part-time education during that period.
No current criminal convictions.
A full UK driving licence and own transport is highly desirable.

To work with us you will need to be confident, articulate and communicate well both orally and in written language. You will need to be able to get to different sites as required, so either have your own transport or be in an area with good public transport links.

Our team need to be immaculately turned out, polite and proactive when engaging with customers to ensure a complete customer experience is provided, as we aim to maintain our outstanding reputation for excellence.

Desirable Skills

Security experience
An SIA security licence
Excellent customer service skills
A full driving licence and access to your own vehicle is desireable but not essential

About Company

Securitas is the leading global security services provider employing more than 345,000 people scanning 58 markets, throughout North America, Australia, Europe, Latin America, Africa, the Middle East and Asia. In the UK, Securitas employs over 10,000 people, providing Protective Services to a wide range of clients from small local businesses, to national and global corporations, and even international airports. Its operational centre in Milton Keynes provides support to the largest mobile fleet in the UK. It also houses the industry first Training and Development Academy with accreditation from City & Guilds. Securitas' focus is on security and its ability to offer real value through its six Protective Services, including Fire and Safety. Unique within the industry, its focused service offering is a key differentiator in all the markets in which it operates. With its global footprint, Securitas is at the forefront of innovation, moving the industry towards predictive security by harnessing 'big data' to provide intelligent, pro-active solutions

8.75 - 11.53 per hour
See Job Spec