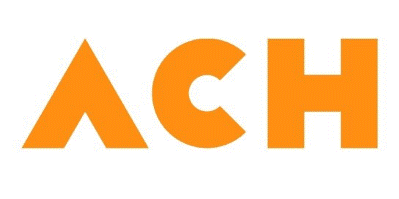 Careers Advisor – Part Time - Ashley Community Housing
Birmingham, MID
Careers Advisor – Part Time
Birmingham, West Midlands or Home Based (with travel throughout Birmingham/the Black Country area)

About Us

ACH (Ashley Community Housing) is a social enterprise that provides a range of integration and support services for refugees. During the past ten years, we've grown from a small-scale housing organisation to a leading provider of integration, employment and housing services for refugees and newly arrived communities in the UK.

Through our training subsidiary, Himilo Training, we are successfully expanding our services to deliver training, development and employment opportunities to the broader communities in which we operate.

We're currently looking for a Careers Advisor to join us on a part-time basis. 

The Benefits

- Salary of up to £24,000 pro rata DOE
- Mobile phone and laptop
- Free parking
- Paid company sick leave
- Company pension after probation period
- Claimable expenses for any work-related travel

If you have experience of delivering careers advice (or are looking to develop your career in this area), this is a brilliant opportunity to join an innovative organisation that helps people to realise their full potential.

Working as part of a passionate team, you will have the chance to make a positive impact on individuals throughout the Black Country area and enable them to achieve their professional and educational aspirations.

The Role

As a Careers Advisor, you will provide careers advice to adults at venues throughout the Black Country area, including Dudley, Walsall and Wolverhampton.

Supporting the delivery of our National Careers Service, you will advise individuals face-to-face, via telephone, email and other digital means to help them achieve their work or learning goals.

Additionally, you will:

- Support individuals to develop their career management skills
- Develop relationships with a network of referral partners, such as community and faith organisations
- Represent and promote our organisation and services
- Attend training to maintain your knowledge

About You

To join us as a Careers Advisor, you'll need:

- Experience of delivering careers advice to employed and unemployed adults, individually or in groups (or working in a similar environment)
- At a minimum, a Level 4 Diploma in Careers Information and Advice or NVQ 4 in Advice & Guidance or equivalent (or the willingness to gain this)
- Strong IT skills, including the use of social media
- The ability to deliver careers advice in a range of settings and through a range of delivery modes

We are also eager to hear from individuals who want to build their careers advice experience and are seeking a trainee role.

Other organisations may call this role Employment Advisor, Careers Adviser, Guidance Counsellor, Employment Services Co-ordinator, Career Guidance Advisor, or Careers Counsellor.

This is a part-time role, working 18.5 hours per week. We are flexible as to when these hours are worked.

Webrecruit, ACH (Ashley Community Housing) and Himilo Training are equal opportunities employers, value diversity and are strongly committed to providing equal employment opportunities for all employees and all applicants for employment. Equal opportunities are the only acceptable way to conduct business and we believe that the more inclusive our environments are, the better our work will be.

So, if you're seeking your next challenge as a Careers Advisor, please apply via the button shown. This vacancy is being advertised by Webrecruit. The services advertised by Webrecruit are those of an Employment Agency.
24,000.00 - 24,000.00 per year
Benefits: