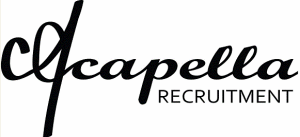 CARE & SUPPORT STAFF - Acapella Recruitment
Bexley, London DA51AB
SUPPORT STAFF
Bexley
Our client is a small and friendly organisation that provides support to people with learning disabilities. They support individuals to take control of their lives and engage as full members of their local communities.  Their emphasis is to enable the shift of power from support organisations to the people receiving services from them.
The role:
Working as part of a team, you will support people to live in their home in the local community and enable them to engage in that community in line with their wishes and aspirations.
You will adopt a flexible approach to the needs of the service users in order to ensure that, as far as possible, their physical, emotional, social, intellectual and spiritual needs are met and that they are supported and encouraged to become participating and valuable members of the society around them.
The organisation's service philosophy centres around rights, independence, choice, and inclusion in the local community and staff will always respect and reinforce this philosophy in their work practices. The main thrust of your work will be supporting service users in the following areas:
•Personal Care
•Relationships
•Choice
•Respect and dignity
•Acquiring and developing skills
•Community activities
•Person – centred planning
•Money
•Creating a Home

This position is 37 hours per week as required by the service. Staff are required to work one weekend in three.  You will be required to accompany service users on one-week holiday per year for which an allowance will be paid.
Salary: £9.40 per hour basic, plus extra hours and sleep-ins.
21 days annual leave in first year, then 25 days annual leave per annum (for a full time post)
If this sounds like the opportunity for you, please apply ASAP.
By clicking 'apply' and you will be taken to King of Jobs – Acapella Recruitment's job portal, where you can submit your application for this role and manage your profile visibility for further opportunities with other companies.
*PLEASE NOTE – by applying to this position, you agree for your CV / cover letter to be submitted to our client, who shall contact you directly, should your application make their short-list.  By applying you also agree to our Privacy Policy: acapella-recruitment.co.uk./privacy-policy.html
£9.40 - £9.40 per hour
Bens