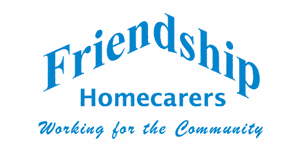 Care Manager - Smart Recruit Online
Luton, Southern

Luton Friendship Homecarers is a leading Domiciliary Care Provider, currently seeking an experienced Care Manager to join our growing team. You should have a strong background in the Health & Social Care industry and a minimum of 2 years' experience in a Care Manager's role.

You will need to be self-motivated and customer focused, with the ability to multi-task in a fast-paced office management-based role.

This role carries a lot of key responsibilities for the right person, as you will be delivering high standards in Rota and Scheduling Management, Quality Assurance, Care Planning, Risk Assessing and Compliance.

Working knowledge of Care planning systems such as OnePlan, Staff Planner or Care Planner would be highly desirable, but not essential as full training will be given.

The qualification which the Registered Manager should possess is the QCF Level 5 Diploma in Leadership for Health and Social Care, choosing one of the following pathways:

Management of Adult Services
Management of Adult Residential Services

Key Responsibilities for this role:

Manage Resources, Budget, Quality and Service Delivery.
Organise and coordinate weekly rotas, taking in to account carer's availability, absence, routes and travel time.
Maintain and update all company policies and procedures.
Plan and allocate workload of care staff.
Take ownership of Client Care Plan / Risk assessments upon completion of Initial Needs Assessment.
Ensure all client files are compliant with CQC fundamental standards.
Provide support to office colleagues, supervisors and senior managers.
Liaising with key Care professionals as required.
Create and maintain accurate records.
Assist with running out of hours mobile on a rota basis.

Care Manager | Domiciliary Care | Social Care | Leadership | CQC | QCF Level 5 Diploma | Health & Social Care | Recruitment | Communication | Budget Control | Audit | Assessment | Compliance | Risk Assessment | Staff Rota | Management | Adult Services

Benefits

Flexible working / Mobile Devices / 28 days annual leave including bank holidays

Additional Information

Mileage Allowance

Essential Skills
Excellent written/oral communication.
IT literate.
Good planning and organisational skills.
Good understanding of CQC Fundamental Standards and Key Lines of Enquiries (KLOE's).
Ability to work well on your own as well as within a team.
Minimum of 2-years' experience as a Care Manager.
High attention to detail and ability to work under pressure.
Flexible, and able to work outside normal hours in an emergency
Drive, and have access to a reliable car.
Willingness to undertake an enhanced DBS check.
About Company

Our roots can be traced back to Luton Seventh-Day Adventist Church. In 1994, they created a business called Luton Seventh-Day Adventist Friendship Homecarers, which quickly gained recognition from the local authority. As the volume of work grew it was recognised that the business had outgrown the framework under which it was created. In 2000 the company was re-branded Luton Friendship Homecarers and registered as a charity.

Our service provision has since been widened to include all elderly people within the community, regardless of their ethnic background, people with learning disabilities, physical disabilities, sensory disabilities, mental health problems and families whose children require support. Our service delivery is supported by a dedicated team of care workers. All care workers are stringently checked for their suitability and police clearance are obtained via the Criminal Police Bureau. Each care worker follows a continual programme of training and development to ensure the best quality care is provided in line with our clients' changing needs and new working practices and legislations.

23,000.00 - 29,500.00 per year