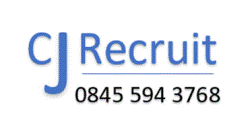 Care Assistant - CJ Recruit
Shenfield, HC CM158JD
Do you have previous experience in a care home/nursing home? Do you have a caring personality and a positive outlook? We're looking for care assistants with the above to join a care home in the Shenfield area. The right applicant will have the following:
•At least 6 months experience in a care home/nursing home and full awareness of the complexities of a care role is required.
•Mobile carer experience upwards of 1 year will also be considered.  
•Excellent written and verbal communication skills.
•NVQ Level 2 or 3 in Health and Social Care is preferential.

All of the client's homes maintain an elegant, refined and relaxing nature to them that incorporates a family atmosphere. That warmth is what we will expect the right candidate to bring to the role.
The role will involve the following:
•Providing assistance and support to residents with daily tasks such as washing, dressing, food fluid intake, activity co-ordination and companionship.
•In addition to providing support for the residents, you will also be providing support and co-ordination for their families and friends when required.
•Participation in activities and events, all with a positive spirit!
•Assisting residents with maintaining independence and dignity.
•Being a key part of the home; a team player with a forward thinking mind-set and an ability to adapt to dynamic and sometimes complex situations.
•Liaise with the nursing team to implement care and treatment plans for residents.

Our client has been in the care home industry for quite a while now and has built up a fantastic reputation through maintaining the highest quality environments in all of their care homes. This is done through their people; everyone is an integral part of the team and proud of the work that they do.
There are several roles available within this site at present, both permanent roles for day staff and night staff. Please specify upon application which you would prefer. Please also specify your current notice period, interview availability, and salary expectations.
Please also be aware that due to the nature of the role, the successful candidate must either have a DBS check in place and be subscribed to the update system or pass a new DBS check. In accordance with UK law all candidates must also have the legal right to work in the UK and documentation to support this.  
£18,000.00 - £19,000.00 per year